Ad revenue down by 15.9% at Quebecor in 2020
The impact of the pandemic on its advertising business was, however, offset by an increase in telecommunications revenue.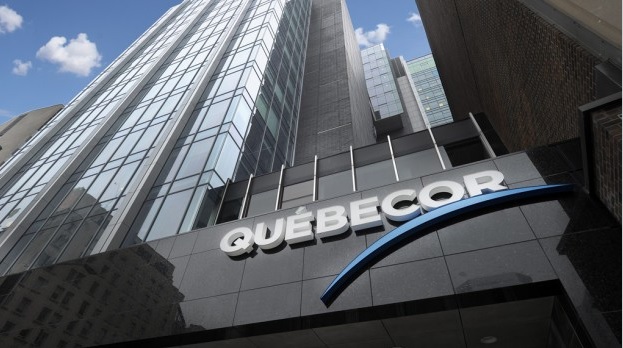 Overall revenue at Quebecor showed an upwards trajectory in its Q4 results, but that is due in large part to gains in its telecommunications business managing to offset ongoing declines in its advertising and media business.
Across the company, revenue was up by 0.9% in Q4, bringing its growth to 0.6% for all of 2020. That's largely due to a $32.3 million, or 3.6%, increase in telecommunications revenue in Q4 and $142.2 million, or 4.1%, increase for the full year.
In its media segment, however, revenues were down $22.2 million, or 10.7%, in Q4, ending the year with a $87.5 million, or 11.9%, decline. Quebecor's advertising revenue decreased by $8.5 million, or 8.9%, in Q4, mainly at its newspapers, specialty channels and TVA. That brings its advertising decline to $54.1 million, or 15.9%, for the fiscal year, during which declines also hit its magazines and OOH division.
A lot of the ad revenue decline was due to the COVID-19 pandemic; in particular, the company says "a significant portion" of its ad revenue comes from sectors that were impacted such as retail, automotive and CPG. It also cited ongoing factors, including a fragmented media landscape causing many advertisers to review their media placement strategies and more revenues going to foreign "digital advertising giants" that have "greater financial resources and a controlling share of the online advertising market."
In addition, Quebecor said the ongoing consolidation of advertising agencies is "disrupting the demand model," allowing clients to negotiate through these larger, consolidated entities, which has put "additional pressure" on market prices.
Elsewhere in its media division, subscription revenues generated by Quebecor's newspapers, magazines and specialty channels were down $4.1 million, or 7.5%, in Q4, bringing the total decline for the year to $10.3 million, or 4.9%. The company's "other revenues," which includes its activities in magazine and audiovisual production and distribution, decreased by $9.6 million, or 16.6%, in Q4, with a total decline of $23.1 million, or 12.3%, for the full year. The company cited decreased demand and the suspension of film shoots amid the pandemic.
The decline in revenue in the media division also allowed Quebecor to apply for and receive $49.6 million from the Emergency Wage Subsidy in 2020.
The company also announced Thursday that it was increasing its quarterly dividend by 38% to $0.275 per share, which is line with its target of 30% to 50% of its free cash flow.