NHL games make a strong showing: Numeris
Hockey dominated ratings in Toronto and Edmonton, with CTV making a strong showing nationally.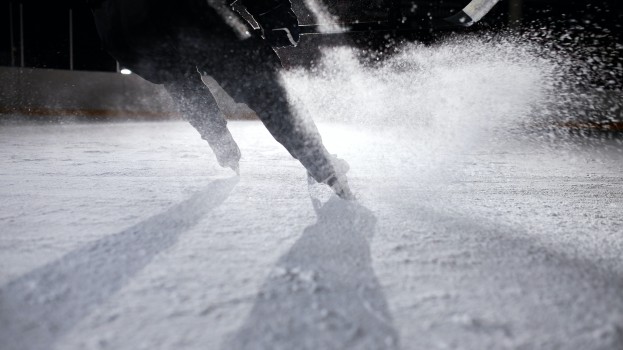 Toronto Maple Leaf Hockey dominated the top three spots in the Toronto/Hamilton television audience ratings, according to Numeris data for the week of Feb. 15 to Feb. 21, while CTV programming took the number one spot in most other markets.
CTV made a strong showing nationally, taking four of the top five spots with The Good Doctor leading the pack, bringing in an average minute audience of 2.18 million, followed by Global's 9-1-1 in second with 2.04 million.
TVA comedy Les beaux malaises 2.0 stayed on top of the French-language audience ratings, logging an audience of 1.82 million.
Police dramas stayed popular in Montreal and Calgary, and Hockey Night in Canada's broadcast of the latest matchup between the Oilers and Flames took the top spot in Edmonton with 194,000 viewers.
While CTV led in Vancouver/Victoria with The Good Doctor (169,000 viewers), Global took the next four spots with Saturday Night Live (159,000), The Equalizer (159,000), 9-1-1 (156,000) and 60 Minutes (146,000).
National
The Good Doctor on CTV Monday at 10 p.m.: 2.18 million viewers
9-1-1 on Global Monday at 8 p.m.: 2.04 million viewers
9-1-1: Lonestar on CTV Monday at 9 p.m.: 1.95 million viewers
The Rookie on CTV Sunday at 10 p.m.: 1.84 million viewers
Young Sheldon on CTV Thursday at 8 p.m.: 1.64 million viewers
Quebec (Francophone)
Les beaux malaises 2.0 on TVA Wednesday at 9 p.m.: 1.82 million viewers
Toute la vie on SRC Tuesday at 8 p.m.: 1.40 million viewers
Star académie 2021 – Le variété on TVA Sunday at 7 p.m.: 1.27 million viewers
5e rang on SRC Tuesday at 9 p.m.: 1.26 million viewers
Alertes on TVA Monday at 9 p.m.: 1.23 million viewers
Toronto/Hamilton
NHL Hockey – Leafs at Senators on TSN Monday at 7 p.m.: 516,000 viewers
NHL Hockey – Leafs at Senators on Sportsnet Thursday at 7 p.m.: 495,000 viewers
NHL Hockey – Leafs at Senators on Sportsnet Wednesday at 7 p.m.: 448,000 viewers
The Good Doctor on CTV Monday at 10 p.m.: 434,000 viewers
9-1-1 on Global Monday at 8 p.m.: 405,000 viewers
Montréal (Anglophone)
9-1-1: Lonestar on CTV Monday at 9 p.m.: 76,000 viewers
The Rookie on CTV Sunday at 10 p.m.: 67,000 viewers
The Equalizer on Global Sunday at 10 p.m.: 64,000 viewers
This is Us on CTV Tuesday at 9 p.m.: 64,000 viewers
Call me Kat on CTV Thursday at 9 p.m.: 62,000 viewers
Calgary
The Rookie on CTV Sunday at 8 p.m.: 114,000 viewers
The Good Doctor on CTV Monday at 8 p.m.: 97,000 viewers
The Equalizer on Global Sunday at 9 p.m.: 97,000 viewers
9-1-1 on Global Monday at 9 p.m.: 89,000 viewers
This is Us on CTV Tuesday at 10 p.m.: 85,000 viewers
Edmonton
NHL Hockey – Oilers at Flames on Sportsnet Saturday at 8 p.m.: 194,000 viewers
The Rookie on CTV Sunday at 8 p.m.: 98,000 viewers
The Equalizer on Global Sunday at 9 p.m.: 92,000 viewers
9-1-1: Lonestar on CTV Monday at 10 p.m.: 81,000 viewers
9-1-1 on Global Monday at 9 p.m.: 80,000 viewers
Vancouver/Victoria
The Good Doctor on CTV Monday at 10 p.m.: 169,000 viewers
Saturday Night Live on Global Saturday at 9 p.m.: 159,000 viewers
The Equalizer on Global Sunday at 8 p.m.: 159,000 viewers
9-1-1 on Global Monday at 8 p.m.: 156,000 viewers
60 Minutes on Global Sunday at 7 p.m.: 146,000 viewers