Behind the buy: Expedia's biggest brand spend in five years
The new cross-media campaign tries to rebuild consumer confidence in travel.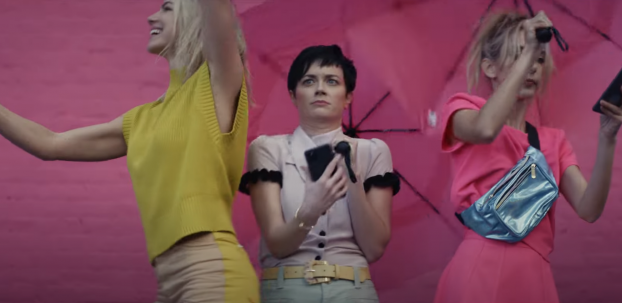 Expedia hits the market again with a cross-media campaign, (re)investing in its biggest brand spend in five years in order to rebuild consumer confidence around returning to travel once pandemic conditions pass and allow for it.
The campaign: "It matters who you travel with"
The agency: Expedia handled all media buying in-house, and worked with Team One Saatchi on creative.
The challenge: Almost every category has been impacted by the pandemic, but few have been hit as hard as the travel and vacation industries. As a result, "the primary hurdle this campaign is positioned to solve is consumers' lack of confidence in returning to travel," Adam Francis, director of global brand marketing for Expedia, tells MiC.
But "being there" when customers return isn't likely enough. The brand needed to ensure it was tapping into consumer emotion and delivering an impactful message that would last. "Expedia understands the traveller's reluctance, and that's why we're positioning ourselves as the travel companion that is with [them] at every step of [their] journey," explains Francis.
The media strategy:
The campaign marks Expedia's biggest brand spend in five years. Television and online video are the focus of a full, cross-channel campaign that's rolling out around the world.
Francis says the creative took a big chunk of the ad budget, with the likes of Rashida Jones being brought on to support the campaign. That said, "you'll see [the spend] come through in a lot of different upper funnel and mid funnel touchpoints. We wanted to invest in the campaign holistically. It's a really important moment for travelers as they think about travel again after this really hard past year. So you'll see the investment coming across in both media as well as production."
Channels such as TV and video focus on the "It matters who you travel with" messaging during the initial launch, "and we will be reinforcing and expanding on it with more tactical executions throughout the campaign."
Subsequent digital and audio activations will highlight products and services, such as flexible booking and cancellation options.
Sixty-second TV spots initially debuted Apr. 21 during Big Brother Canada – where Expedia returned as a sponsor – followed by the full campaign rollout and spots during the Academy Awards on Apr. 25.
"[Expedia] customers have spent the last year engaging in film as one way to engage their imaginations," says Francis, pointing to the awards show as a forum "for deep emotional storytelling" that could help bring the new positioning to life.
Similarly, "Big Brother is… a show that everyone is kind of obsessed with right now," Francis adds, noting that being a part of current cultural moments is pivotal for the brand to remain relevent. "And you'll see that in how we're coming to life on digital, how we're coming through in some of our digital audio formats as well, but not only being in places that are meaningful for the customer, but also where they're spending time today."