Magazine reach is dipping but newspapers are holding fast
Vividata's spring survey does show, however, that younger Canadians have increased readership since the pandemic began.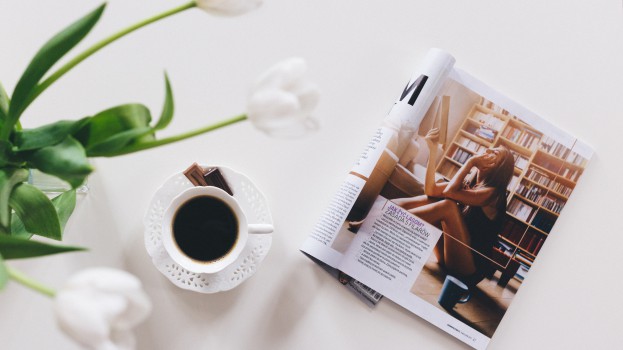 A new survey from Vividata shows that magazines are reaching fewer Canadians than in previous years.
According to the consumer reach firms' Spring 2021 Survey of the Canadian Consumer, in an average week, just under eight in 10 Canadian adults read or access magazine and newspaper brands, be it through print or digital platforms, roughly in line with last year's results.
But looking just at magazines, just over eight in 10 Canadians have accessed magazine content in some way over the last three months – a decline from last year, when magazine brands had a reach of nine out of 10 adults across the country. Food, travel and health magazines remain the most popular among Canadians.
While 52% of magazine readers are reading exclusively via print, that's a slight dip from 57% who were doing the same last year (which was itself a six percent dip from the year before that). Just over half of readers access at least some content through their mobile device, while 83% read print, whether on its own or in combination with their digital devices.
When it came to advertising, 33% of magazine readers searched online for a product they had seen in a magazine, while 17% made a purchase based on an advertisement they saw. Fifteen percent of readers made a purchase with a coupon they found inside a magazine.
While overall consumption was down, one in four Canadians reported that they had increased the frequency at which they read magazine content, with younger generations leading that charge (33% of Gen Z and 27% of millennials).
The survey also showed newspapers reach 69% of Canadians in an average week, roughly in line with 70% who said the same last year. Many major urban centres, however, had comparatively lower reaches, namely Vancouver (61%), Montreal, Hamilton and Toronto (62%).
Compared to magazines, newspaper readers were more likely to access content through a mobile device: only 30% read through print exclusively, with 56% reading at least some content through mobile. But print still has a role, with 58% reading print, either on its own or in combination with at least one digital device.
Newspapers and news apps were the second-most trusted sources for information for individuals looking for updates during the COVID-19 pandemic, behind healthcare workers.
Unsurprisingly, digital readership goes up the younger a reader is. However, among Boomers and pre-Boomers that do access digital content, they are more likely to seek it out directly from a news brand – younger generations are more likely to access news content after discovering it through search engines or social media links.
The findings for community newspapers are similar to spring 2020, reaching 41% of Canadians on a weekly basis, though British Columbia (54%) and Ontario (43%) had a comparatively higher reach.
But the study also found that weekly readership is stronger in smaller markets – 49% in towns with a population of under 100,000 – and increases with age. One in three readers also receives and uses flyers found in the papers to plan their purchases, mostly for grocery shopping.
The study polled 30,143 Canadians across all 10 provinces.