Quebec City Tourism is spending big on local travel
The campaign is one of the biggest media investments since the city's 400th anniversary back in 2008.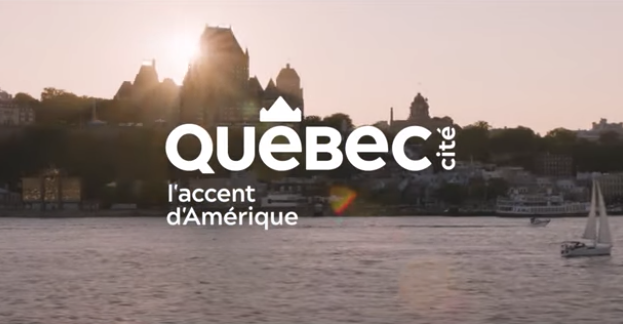 With borders still closed to international and out-of-province travellers alike, Quebec City Tourism has launched "Let's enjoy Québec City for all of them," a $3 million campaign featuring would-be visitors from around the world who had plans to visit Québec City this year, but had to postpone due to COVID–19 restrictions.
It is part of a $27 million stimulus package to help relaunch tourism in the Québec City area in time for the summer season, which also features the opportunity to win a $75 prepaid credit card as a gift to anyone who books a stay of two or more nights at an establishment registered with Québec City's regional hotel association, Association hôtelière de la région de Québec (AHRQ), between June 24 and Oct. 11, along with a program of more than 1,000 activities for locals and tourists (from within the province!) that will take place from May to October.
The campaign features :15 and :30-second spots, along with a three-minute video where disappointed travellers encourage Quebecers to enjoy, in their name, all the beauty, food, attractions, activities, outdoor playgrounds and historic sites close by.
Budget-wise, Quebec City Tourism's communications advisor, Marie-Pier Richard says the organization has not made this kind of investment in a promotional campaign since the city's 400th anniversary celebrations in 2008.
Running from May 31 to Sept. 26, the campaign is activated in both English and French across social media and media content partnerships, as well as on TV, a channel which hasn't been on the organization's radar for many years, according to Richard, in an effort to support local businesses and tourism. "Let's enjoy Québec City for all of them" was designed by Quebec City Tourism's creative agency, Lg2, and all media buying was managed in-house.
According to the statement, the campaign could also be extended into the Ontario market if borders open between the two provinces this summer.