Why ALS Canada pivoted its advocacy online
In the organization's biggest online activation to date, the "Time is now" campaign is positioned to raise awareness and effect change at scale.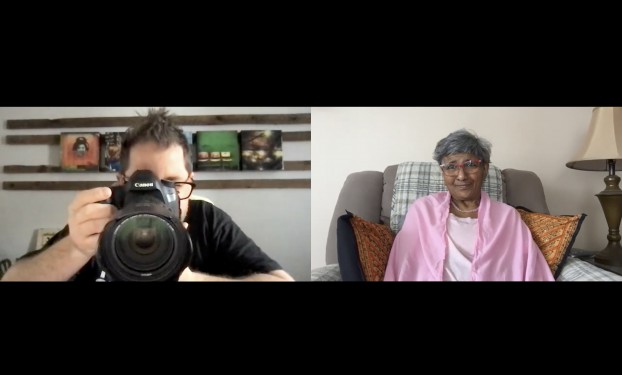 In what is described as one of, if not the, biggest paid online advocacy initiatives in the organization's history, ALS Canada has launched its "Time is now" campaign to stimulate awareness and activism around treatment, drug accessibility and approvals.
People who suffer from ALS – also known as Lou Gehrig's disease, or motor neuron disease – have an unfortunately short life expectancy of three-to-five years. But according to ALS Canada, once new treatments are approved by Health Canada, it can take up to three years for each province to decide if those medications will be covered publicly, meaning many people diagnosed with the disease could die while they await approval.
In response, the advocacy group's agency, Principles, ran a virtual photo shoot featuring members of the ALS community to build awareness and trigger legislative change for Canadian ALS patients. In addition to the visuals, ALS Canada also penned a position paper proposing solutions to getting Health Canada approved therapies to Canadians living with ALS in a timeframe that more accurately reflects the needs of this community.
ALS Canada has traditionally run much of its advocacy activities offline, working with government agencies behind the scenes on behalf of the broader community of people living with ALS in Canada, Zimmel explains.
But where the creative was emotion-inducing, and the position paper educational, the media needed to effectively spread the word. That meant the "Time is Now" campaign had to go online, asking the community to participate more actively to get the position paper into the hands of their local representatives.
"The digital campaign is a critical element to advocating for these changes and was designed to apply pressure on elected officials," explained Zach Zimmel, strategy director at Principles.
ALS Canada's existing social audience and email subscribers were targeted with email campaigns, Facebook retargeting efforts, and lookalike audiences, with the rest of the campaign focused on paid, interest-based targeting in Ontario for Facebook and Instagram ad executions, directing traffic to the campaign landing page.
The campaign soft-launched via Facebook Live on June 21, where supporters were "gathered" online for a virtual Walk to End ALS. Paid social ads started on June 22 for a focused 10-day run, with remarketing planned in early July for users who have completed the journey, letting them know that an anonymous donor will be making a small donation for every social share, followed by monthly paid social "pulses" and results updates until the end of the calendar year.
Since the pandemic began, the organization has needed to pivot several of their programs online, and has been facing fundraising shortfalls that many health-focused charities have been facing, making this activation all the more important. "Advocacy and digital campaigning are, independently, not new for ALS Canada," Zimmel says. But this is the first time the two have been integrated to this degree, and this is bigger than any online advocacy initiative previously activated, he confirms.