Technology's role in post-pandemic retail shopping: study
The study also calls out opportunity around branded social content and the channel's ability to facilitate discoverability in Canada.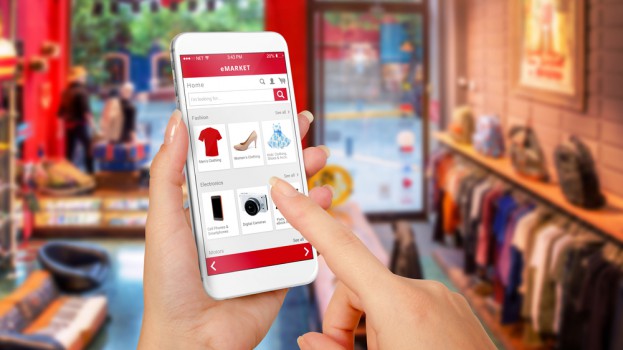 Since the COVID-19 pandemic began, brands and advertisers alike have evolved to figure out new ways to reach audiences and engage with consumers. In turn, those consumers have had to discover and identify ways of finding the products they need, and how they can procure them.
Shopping behaviour around the retail experience has shifted dramatically, and a new report from consumer trends house, Foresight Factory, commissioned by Snap, examines expectations and opportunities that exist for brands and shoppers in Canada. The study surveyed 20,000 consumers across 12 global markets, including 1,657 Canadian respondents, in May 2021.
While much of the study and its insights speak to how mobile and in-store tech can drive traffic and improve the shopping experience, one of the key learnings focused on brand discoverability.
"Social shopping" is called out for its organic appeal, with 37% of shoppers indicating they share screenshots with their friends of products they're interested in, and 31% say they have been doing it more since the start of the pandemic. And while much of this occurs privately, the insight speaks to opportunity around branded social experiences, making it easier for consumers to share.
More specifically, 34% of shoppers think that social platforms are a better place to find out about new products versus searching online, rising to 56% among Gen Z, and 63% for Snapchat users, with the research pointing to opportunity around social advertising and social-specific branded content to facilitate discovery.
Among the results, the report finds consumers expect recent strides made in shopping technology and convenience to continue advancing. The result? By embracing new digital shopping technology and combining it with in-store experiences, Canadian retailers have opportunities to innovate around the customer experience, both online and in-store.
Specifically, advanced tech can reportedly help drive foot traffic. Innovations in "connected shopping," where consumers can combine the convenience of a digital experience with physical in-store engagement, is appealing, with 31% of Canadian consumers polled indicating they would go out of their way to visit a store if it had interactive virtual services, such as a smart mirror for trying on clothes or makeup.
The research also predicts a 115% increase in the proportion of Canadian Gen Z shoppers using Augmented Reality (AR) in their shopping experience. Already, the study indicates that 46% of Canadian consumers who have used AR when shopping claim it encouraged them to make a purchase. And more than one in three Canadian shoppers expect AR to be available now when they're shopping for at least one of the following categories: clothes, beauty, furniture, luxury and cars.
Forty percent of Canadian consumers polled say that not being able to see and try out products are the most significant factors that put them off online shopping, which could be alleviated by more pervasive AR and virtual try-on experiences from retailers and brands.
Ultimately, the biggest trend here seems to suggest that online or in-store, consumers are looking for insight and engagement via their mobile devices. Half of Canadian shoppers say they use their phone in-store to compare prices and look for product reviews and other information, and 45% say they would never go shopping without their phone, rising to more than 60% when it comes to Gen Z and millennials.
And while interest in going back in-store in rising as pandemic restrictions ease and communities open back up, those Canadians polled indicate that shopping online will still be a strong part of their buying behaviour. Almost 1 in 4 Canadian shoppers indicate that they will shop online even more in the year ahead compared to the last 12 months, versus 14% who say they will shop online less post-pandemic.
The interest in online shopping is especially relevant in the fashion and apparel industry. More than half of Canadian millennials (52%) say they plan to do the majority of their clothes shopping online in the next 12 months.