The Verdict: How SickKids built a net-new audience for a new event
The virtual, nation-wide Millions Reasons Run exceeded funding expectations by 129% due to a nimble, digital-first and data-fuelled effort.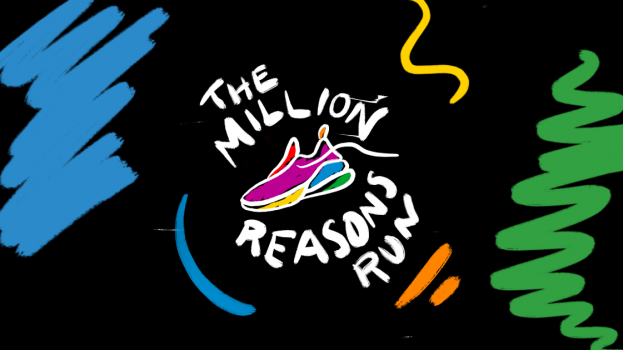 When the SickKids Foundation decided to launch a virtual running event across Canada during COVID, it was worried about raising enough awareness and achieving sufficient participation, so it hired three agencies to build and promote the virtual event in under six months, and relied on data and a digital execution to get it across the finish line.
The idea of nation-wide, virtual event had been on the foundation's mind for some time, says Jamie Lamont, director, special events and sponsorship at SickKids Foundation, "but we realized that the pandemic provided a unique opportunity," he adds, normalizing, if not popularizing, virtual events and the technology needed to make them happen.
"By pushing to launch this virtual event in late spring, we knew many Canadians would have spent the winter locked down, and a virtual running event would be a great motivating factor to get up and get out the door for a run, in a safe way, and for a good cause."
That said, the Million Reasons Run is an event that benefits the 13 children's hospitals (SickKids and its 12 partner hospitals) across Canada, raising money for pediatric health research, supporting the discovery of new cures and life-saving treatments, "so it was important to all of us that we tap into net-new participants across Canada, rather than going back to our current list of donors," said Lamont. "With a digital execution, it opened up the search funnel to a much wider audience than we would normally be able to engage with."
The process began in early fall 2020, "which meant we had about six months to build the entire event and hit our launch day of March 1, 2021."
Ultimately, the Million Reasons Run ended up going off in May, but to get things going the SickKids Foundation retained Church+State for creative – building the event website for registration and promotion, along with ad creative – and The Aber Group for digital marketing and Quantcast to inform and manage the digital buy.
"This is the first time we've used [agencies] to build this type of event," Lamont says, noting that the foundation normally works with (and continues to work with) OMD as its media agency, but the quick turnaround time and lack of internal bandwidth required outside help.
"The biggest hurdle to overcome was definitely the time crunch," Lamont says, "from determining that we were bringing this event to market, finding agency partners to work with, ideation of the event concept, collaborating with the 12 other children's hospitals across Canada, creating the event brand and website, and building the digital campaign. We had six months to do all of that."
Out of the gate, Jay Aber, founder and president of The Aber Group, recommended an eight-week digital campaign. "For the first three weeks we were going to test and learn like crazy, with probably 15 different media suppliers," he says.
"Since this was the inaugural year for the Million Reasons Run, there wasn't any pre-existing data to pull from," says Laura Main, Quantcasts's managing director in Canada. They placed a pixel on the Million Reasons Run homepage, and created a conversion event (run registration) to start collecting data and build a look-alike audience through machine learning and AI.
After the first few weeks, Quantcast was able to provide insights to optimize the campaign through its AI and machine learning practices. More specifically, people converting "were browsing topics that included family and parenthood, hobbies and interests and mountain biking," Main added. "Conversions increased on Wednesday and Thursday and are especially higher during the second half of the day."
The biggest winners – and lion's share of the budget – for the campaign, says Jay Aber, were search, Facebook, Instagram, Pinterest and Canadian Running Magazine. The latter for obvious reasons, but search for early keyword testing and gauging the health of the "million reasons run" branding, and Facebook and Instagram in terms of ROI and conversions.
The Foundation also created a Facebook group to encourage conversation and build up to the event itself.
Ultimately, the inaugural event raised $2.2 million in donations (129% of their goal) and attracted attracted 8,000 participants throughout May.
"We've had two similar events to this in the past," says SickKids' Lamont, "but this is the first of its kind to benefit the 13 children's hospitals across Canada."