Tokyo closing ceremonies leave a mark on the ratings: Numeris
The end of the Games and its encore presentation were both among the top shows in markets across Canada.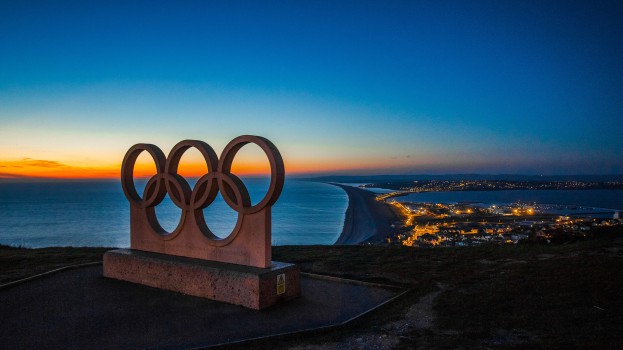 Private Eyes and Big Brother continue to be the favourite summer programs, CBC's broadcast of the Tokyo 2020 Closing Ceremonies also managed to bring in its fair share of viewers across the country, according Numeris data for the week of Aug. 2 to 8.
Private Eyes was the top-rated show nationally, with the thrice-a-week broadcasts of new Big Brother episodes taking the next three spots in the rankings.
The fifth national spot was taken by CBC's live broadcast of the closing ceremonies, despite their broadcast at 7 a.m. on a Sunday morning. Though outside the top five, the encore presentation of the ceremonies, aired later that evening at 7 p.m., also pulled in a respectable 731,000 viewers nationally.
Both the live broadcast of the ceremonies and its primetime encore performed well in markets across Canada, topping the rankings in Toronto/Hamilton, Montreal and Vancouver, with one or both making the top five in every major English market in Canada.
Much like last week, the typical downturn in summer viewing combined with competition from the Tokyo Olympics left the door open for some unexpected shows to top the rankings in some cities. In Calgary, a Sunday broadcast of kids cartoon Spidey and His Amazing Friends on Teletoon was the most-watched program with 94,000 viewers.
National
1. Private Eyes on Global Thursday at 9 p.m.: 1.024 million
2. Big Brother on Global Sunday at 8 p.m.: 960,000
3. Big Brother on Global Thursday at 8 p.m.: 926,000
4. Big Brother on Global Wednesday at 8 p.m.: 911,000
5. Tokyo 2020 Closing Ceremonies on CBC Sunday at 7 a.m.: 876,000
Quebec (Francophone)
1. Hôpital New Amsterdam on TVA Tuesday at 8 p.m.: 727,000
2. La belle tournée on TVA Monday at 9 p.m.: 592,000
3. S.W.A.T. on TVA Wednesday at 8 p.m.: 548,000
4. L'ereure est humaine – Laurent Paquin on TVA Wednesday at 9 p.m.: 537
5. Les rénos d'Hugo on TVA Thursday at 7 p.m.: 530,000
Toronto/Hamilton
1. Tokyo 2020 Closing Ceremonies on CBC Sunday at 7 a.m.: 336,000
2. Big Brother on Global Sunday at 8 p.m.: 231,000
3. Big Brother on Global Thursday at 8 p.m.: 213,000
4. Big Brother on Global Wednesday at 8 p.m.: 206,000
5. Tokyo 2020 Closing Ceremonies (Encore) on CBC Sunday at 7 p.m.: 200,000
Montreal
1. Tokyo 2020 Closing Ceremonies on CBC Sunday at 7 a.m.: 41,000
2. Private Eyes on Global Thursday at 9 p.m.: 27,000
3. Love Island on CTV Thursday at 9 p.m.: 26,000
4. Big Brother on Global Thursday at 8 p.m.: 24,000
4. Love Island on CTV Tuesday at 9 p.m.: 24,000
Calgary
1. Spidey and His Amazing Friend on Treehouse Sunday at 5:25 p.m.: 94,000
2. Private Eyes on Global Thursday at 10 p.m.: 66,000
3. Tokyo 2020 Closing Ceremonies (Encore) on CBC Sunday at 5 p.m.: 43,000
4. Tokyo 2020 Closing Ceremonies on CBC Sunday at 5 a.m.: 34,000
5. Corner Gas on CTV Monday at 5:30 p.m.: 33,000
Edmonton
1. Private Eyes on Global Thursday at 10 p.m.: 93,000
2. Young Sheldon on CTV Thursday at 9 p.m.: 58,000
3. Big Brother on Global Sunday at 9 p.m.: 56,000
4. B Positive on CTV Thursday at 9:30 p.m.: 50,000
4. Tokyo 2020 Closing Ceremonies (Encore) on CBC Sunday at 5 p.m.: 50,000
Vancouver/Victoria
1. Tokyo 2020 Closing Ceremonies (Encore) on CBC Sunday at 4 p.m.: 132,000
1. Private Eyes on Global Thursday at 9 p.m.: 132,000
3. 60 Minutes on Global Sunday at 7 p.m.: 127,000
4. Border Security on Global Saturday at 7 p.m.: 108,000
5. The National on CBC Sunday at 10 p.m.: 96,000