Less than half of households will use pay TV next year
A report from eMarketer also predicts digital video, streaming audio and social media will continue to take up more of Canadians' time.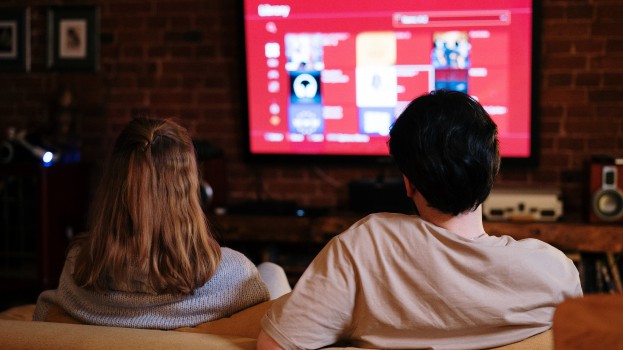 More digital services and the continuation of lockdown habits will help trends like cord-cutting and the growth of time spent streaming keep their momentum.
That's according to Canadian data from eMarketer's "Time Spent With Media" report, which polled respondents from nine countries on their media consumption habits in order to forecast how those habits would look through the end of 2021.
By the end of the year, eMarketer predicts that 51.3% of households in Canada will have pay TV, dropping further to 48.9% in 2022. That's a steep decline from 2015, when roughly 75% of households in Canada had pay TV.
"Cord-cutting is an underlying reason for digital video's displacement of TV," said Paul Briggs, principal analyst at eMarketer, in the report, adding that the cord-cutting trend has been in the low single digits for the last several years, but jumped significantly in 2020.
The balance between cord-cutters and "cord-nevers" – those who have never subscribed to pay TV – has also shifted: in 2014, those two groups had a roughly equal share of Canadian households, but now, 65.6% are cord-cutters and 34.4% are cord-nevers.
Overall, eMarketer predicts the average total time using media among Canadian adults will be 10 hours and 12 minutes daily this year. While that's down 19 minutes from a peak seen during last year's lockdowns, it is still up by 16 minutes pre-pandemic – when the research company had predicted total media time had peaked and would stop growing.
What's more, it's predicted that digital media formats will represent 52.6% of this media time in 2021, representing five hours and 22 minutes of daily media time in adults.
Digital video time grew by 13.7% in 2020, the fastest-growing media segment, which eMarketer attributes to streaming video habits that will continue to grow. Time spent with print dropped by 14.5% in 2020, and is predicted to gain just one minute of total time this year.
While digital video is growing the fastest, the time spent with TV will still be almost twice that this year, as TV still draws a sizable audience across age groups, while digital video's gains skew younger. However, digital video is beginning to take more share of time for long-form entertainment, which is expected to continue growing
On the streaming audio side, eMarketer predicts that time spent with digital audio will exceed time spent with radio for the first time in 2021, which it attributes to more accessibility to digital audio services and the rapid growth of podcast listenership.
This year's report also includes eMarketer's first forecasts for time spent with social media in Canada. It estimates that adults will average 46 minutes daily with the medium this year, continuing from a 12.2% jump it recorded in 2020 during the pandemic.