Which advertising channels do consumers like most?
Kantar's Media Reactions report also dives into the advantages local and global media have over each other.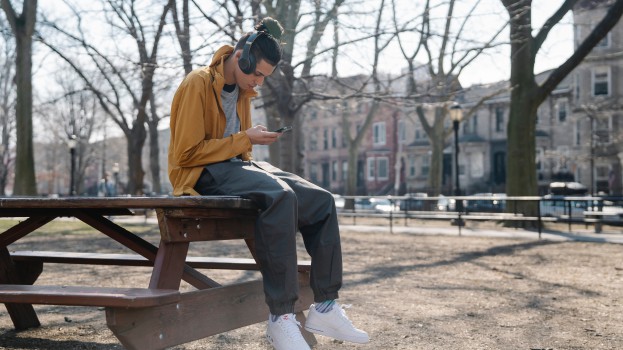 TikTok and podcast ads get top marks from consumers, according to Kantar's latest look at how consumers feel about media brands and advertising channels.
The report was compiled based on interviews with 900 marketing professionals and surveys of 14,500 consumers from 23 countries, including Canada.
Kantar found that consumers view TikTok the most favourably of global digital media brands, followed by Amazon, Instagram, Google and Twitter. Save for Amazon, a new channel Kantar added to the survey for 2021, the rankings are otherwise unchanged from the 2020 edition of the report.
Across media channels, consumers view ads in cinema the most favourably, followed by sponsored events, magazine ads, point-of-sale ads and newspaper ads. Like the social platform rankings, the list is relatively unchanged from last year, save for POS ads jumping into the top five.
Looking only at digital channels, podcast ads have supplanted influencer content as the most favourably viewed ad format. Ads on ecommerce channels, a new format Kantar began tracking this year, came in third, bumping ads on streaming services to fourth, with social media story ads staying in fifth.
The report is built around three "dilemmas" Kantar is tracking. The rankings above highlight the "digital dilemma," or how to build consumer engagement and trust in an increasingly digital world, when consumers feel less positive about digital ads. Kantar says that it is "no longer a punching match" between digital and traditional channels, and a holistic approach needs to be taken seriously.
Another issue Kantar looked at was the "global dilemma": balancing the brand equity consumers place in local media brands against the scale of global platforms. For example, The Globe and Mail has the most ad equity among consumers in Canada – a trend that was also reflected in 16 of 23 countries where a local media company out-performed companies like Google, TikTok and Amazon.
When looking at attitudes towards media platforms, consumers rank global and local media platforms similarly on most measures, including quality and entertainment value. However, local brands have the edge when it comes to trustworthiness and not excessively targeting ads, while global brands are seen as more innovative, useful and having a smaller load of ads.
For marketers, Kantar suggests they need to be even more aware of the importance of balancing reach with local relevance and having that reflected in the blend of media partners they work with. For media companies, the report says global platforms need to invest more into localization efforts, while local brands need to lean into differentiating factors like cultural knowledge and trust.
The third dilemma was "the innovator's dilemma": how much marketers should embrace new, disruptive technologies versus staying with platforms that have a proven track record – and that consumers trust.
YouTube and Instagram were two platforms that seemed to strike the right balance for marketers – while not as innovative as Spotify or TikTok, or as trustworthy as Google, the two platforms were the only ones to rank above average on both measures. While Google was seen as highly trustworthy, it has slipped below the average on innovation ratings. While TikTok is seen as highly innovative, it is still too new for marketers to fully place their trust in it.
When speaking to consumers, though, there are slightly different perceptions of trust: Spotify is actually the most-trusted ad environment, followed by Google and Amazon.
Looking at the channel level, marketers still view TV ads and online video as the most trustworthy, with influencer and podcast ads being the most innovative. Consumers, on the other hand, trust newspaper ads and events to be the most trustworthy, and digital OOH to be the most innovative.