Home appliances to continue big increases in ad spending
Zenith's latest forecast suggest the investments people have made into their homes during the pandemic will continue.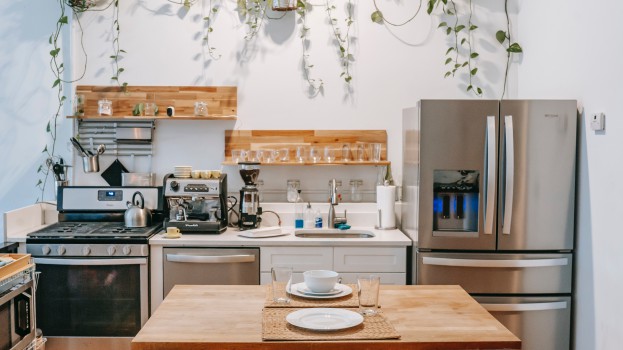 While ad spending across categories is expected to continue a healthy recovery into next year, home appliances may be in a position to outpace them all, according to the latest global forecast by Zenith.
Zenith's predictions look at spending in 12 markets, covering Canada, Australia, China, France, Germany, India, Italy, Russia, Spain, Switzerland, the U.K. and the U.S., which account for 74% of global ad spending.
By the end of 2021, Zenith predicts home appliance advertising adspend to grow by 12.6%, compared to 11.5% growth for total spend. Even as pandemic restrictions ease further, it's expected consumers will continue to be interested in devoting more time and household budget to improving their homes, resulting in a forecasted 6% growth in adspend in 2022 and 2023.
Digital accounted for 55% of home-appliance adspend in 2020, up from 51% in 2019, a trend Zenith expects to continue – reaching 57% by 2023 – due to how important digital channels are to the home appliance category in particular.
Zenith points out that most home appliance purchases – especially in large appliances – are made in crisis, with an urgency needed to replace something that has broken. Beyond the brand building that drives differentiation and keeps a brand top of mind, formats like performance, paid search and native advertising can reach consumers and drive conversion during the small window when a consumer is looking for a new fridge or stove.
The other big thing driving digital spending is ecommerce. Zenith points out that home appliance brands were ahead of other categories when it came to adopting ecommerce, even before the pandemic, citing Euromonitor data showing that it accounted for 23% of sales in 2019, rising to 32% in 2020. Because of this, Zenith anticipates investment in ecommerce to drive 10% of the annual average growth in digital adspend between 2020 and 2023.
Television and out-of-home, however, are still important platforms, with appliance brands spending substantially more on on them than the average brand: in 2020, they spent 29% of their budgets on television advertising (compared to 24% of the budget for all brands) and 7% on out-of-home (compared to 4%).
Zenith forecasts out-of-home spending will grow by an average of 8% a year between 2020 and 2023, with television averaging 6% a year as the strength of digital spending hampers its growth slightly.