Spotted! Air Miles' prize-filled baggage carousel
The 40-foot "Carousel of Dreams" brought a new brand positioning about the ease of getting rewards to the streets of Toronto.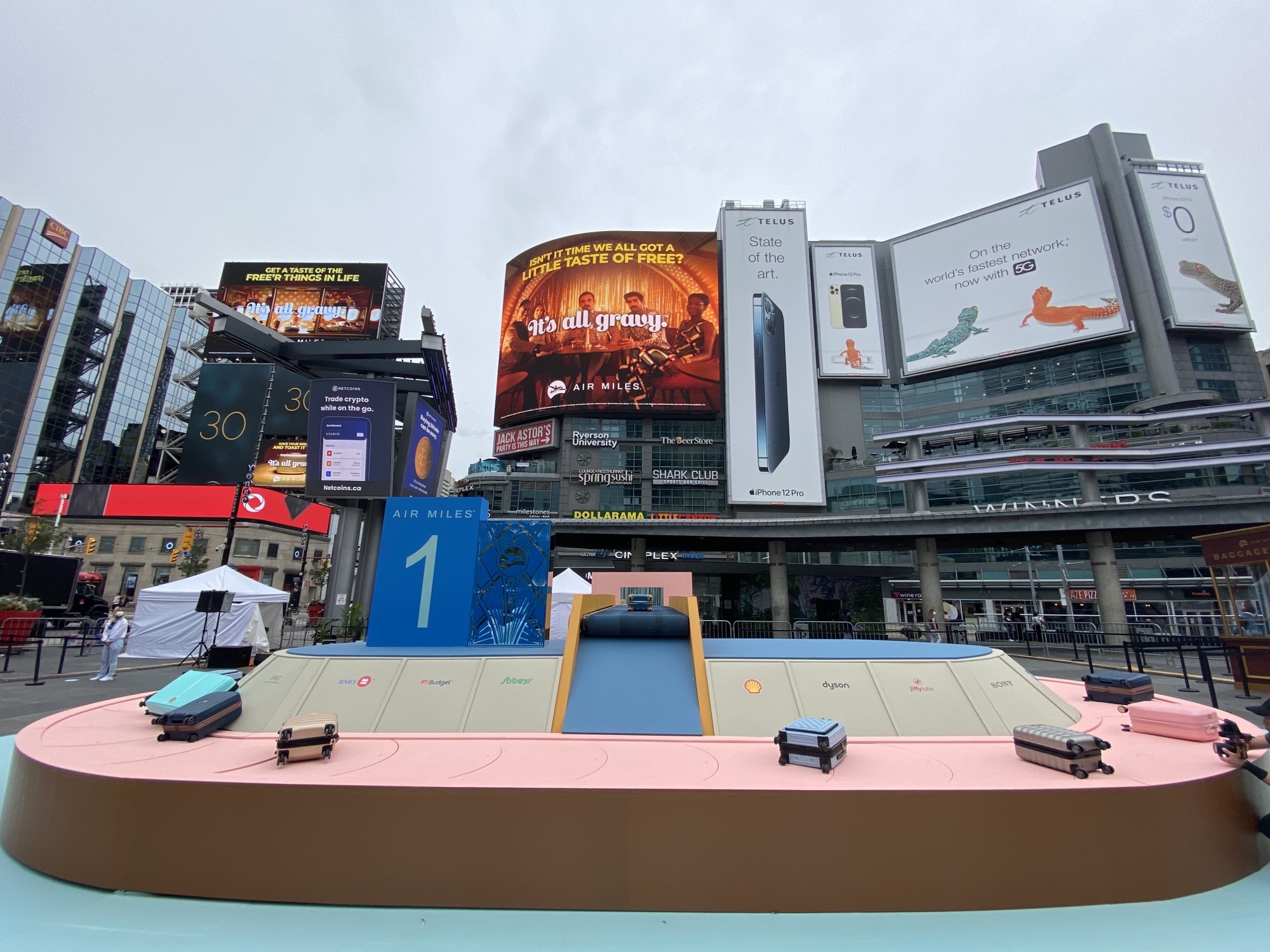 It has been some time since we've had to pull a suitcase from the baggage carousel at an airport, but we don't remember it being quite as rewarding as what Air Miles set up.
The 40-foot carousel at Toronto's Yonge-Dundas Square actually worked, with bags circling around a platform. But instead of waiting around for your luggage to finally come out from the depths of an airport, participants at the event could pull a bag that contained prizes from one of the partners whose logo adorned the platform.
Earlier this month, Air Miles launched the "It's All Gravy" campaign by Broken Heart Love Affair, revealing a new brand positioning based around how enhancements to the program made it easier to get the little extras in life. While travel is still at the centre of the brand, the positioning is also emphasizing the everyday ways members can earn and redeem points with its wide range of partners.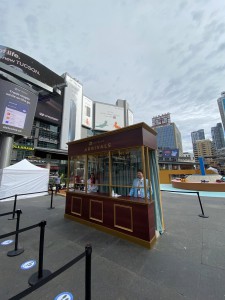 Reflecting that, the carousel not only featured flights from Air Transat, WestJet, Porter and Delta, but also prize from other Air Miles partners like BMO, Sobeys, Shell, Metro, Samsung and Smeg.
The "Carousel of Dreams" event was free to attend, but open only to Air Miles members, who checked in at an "arrivals booth" matching the aesthetic design of the new campaign. Though it was only set up for two days this past weekend, the brand hinted at the possibility of a return in the future.
Fuse Create led the experiential activation, Media Experts managed the square takeover and Ogilvy handled PR.