The Good Doctor returns to the top: Numeris
Meanwhile, NHL broadcasts find their way to the top in several markets.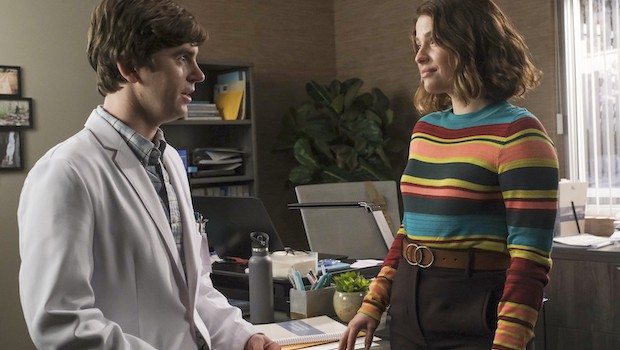 The Good Doctor has found its way back to familiar territory as the top-rated show in Canada, according to Numeris data for the week of Oct. 25 to 31.
The medical drama pulled in 1.876 million viewers, ahead of fellow CTV show The Rookie. Global shows CSI:Vegas and Survivor continued to be strong performers, while CTV's Young Sheldon rounded out the top five.
Regionally, The Good Doctor was also the highest-rated in Montreal and Calgary.
NHL hockey, particularly Saturday's Hockey Night in Canada broadcasts, are also having a major presence regionally. Games were the top-rated broadcast in Toronto/Hamilton and Edmonton, second-highest in Vancouver/Victoria and third highest in Calgary.
In Quebec, dance competition Revolution edged out Radio-Canada comedy Discussions avec mes parents to re-take its spot as second-highest rated French program. That ranking continues to be dominated by Chanteurs masqués, despite a slight dip in ratings compared to previous weeks.
National
1. The Good Doctor on CTV Monday at 10 p.m.: 1.876 million
2. The Rookie on CTV Sunday at 10 p.m.: 1.7 million
3. CSI: Vegas on Global Wednesday at 10 p.m.: 1.571 million
4. Survivor on Global Wednesday at 8 p.m.: 1.533 million
5. Young Sheldon on CTV Thursday at 8 p.m.: 1.373 million
Quebec (Francophone)
1. Chanteurs masqués on TVA Sunday at 6:30 p.m.: 1.552 million
2. Revolution on TVA Sunday at 7:30 p.m.: 1.330 million
3. Discussions avec mes parents on SRC Monday at 7:30 p.m.: 1.32 million
4. Toute la vie on SRC Tuesday at 8 p.m.: 1.192 million
5. 5e rang on SRC Tuesday at 9 p.m.: 1.109 million
Toronto/Hamilton
1. Hockey Night in Canada on CBC Saturday at 10 p.m.: 430,000
2. Survivor on Global Wednesday at 8 p.m.: 410,000
3. The Good Doctor on CTV Monday at 10 p.m.: 379,000
4. The Rookie on CTV Sunday at 10 p.m.: 323,000
5. CSI: Vegas on Global Wednesday at 10 p.m.: 292,000
Montreal
1. The Good Doctor on CTV Monday at 10 p.m.: 64,000
2. The Rookie on CTV Sunday at 10 p.m.: 61,000
3. 2021 Mayoral Debate on CTV Thursday at 5:30 p.m.: 59,000
4. CTV Evening News Weekend on CTV Saturday at 6 p.m.: 57,000
5. Young Sheldon on CTV Thursday at 8 p.m.: 54,000
Calgary
1. The Good Doctor on CTV Monday at 8 p.m.: 104,000
2. CSI: Vegas on Global Wednesday at 8 p.m.: 94,000
3. NHL Hockey on Sportsnet Thursday at 5:10 p.m.: 92,000
4. New Amsterdam on Global Tuesday at 8 p.m.: 89,000
5. The Rookie on CTV Sunday at 8 p.m.: 73,000
Edmonton
1. Hockey Night in Canada on CBC Saturday at 8 p.m.: 148,000
2. CSI: Vegas on Global Wednesday at 8 p.m.: 112,000
3. The Rookie on CTV Sunday at 8 p.m.: 93,000
4. NHL Hockey on Sportsnet Wednesday at 10:15 p.m.: 84,000
5. The Good Doctor on CTV Monday at 8 p.m.: 79,000
Vancouver/Victoria
1. Survivor on Global Wednesday at 8 p.m.: 194,000
2. Hockey Night in Canada on CBC Saturday at 7 p.m.: 167,000
3. The Equalizer on Global Sunday at 8 p.m.: 146,000
4. CSI: Vegas on Global Wednesday at 10 p.m.: 142,000
5. NCIS: Los Angeles on Global Sunday at 9 p.m.: 136,000