Why influencer marketing is a fit with boomers' online habits
Clark Influence's Chlöé Bartuccio-Pereira goes deep on the platforms and formats that reveal an opportunity to reach older consumers.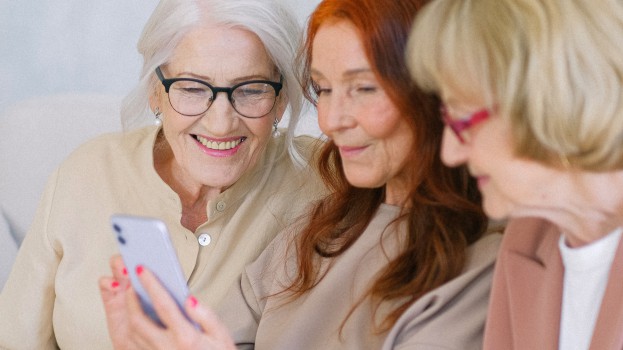 By Chlöé Bartuccio-Pereira
When you think of influencer marketing, the first audience that probably comes to mind is millennials. And while millennials do represent a strong economic force and presence online, there is actually another demographic that is even more powerful: boomers.
Even though millennials represent $200 billion in consumer spending, accounting for 21% of all consumer purchases, older generations still hold the strongest economic force with a whopping spending power of $15 trillion worldwide.
So then why are marketers not using this to their advantage and targeting older generations with their digital marketing strategies? It is often because of outdated assumptions regarding their online aptitude and habits. While some may think older generations are not accessible online and therefore would not be receptive to influencer marketing, "silver surfers" are actually quite digitally savvy and spend a lot of time online.
Here are a few numbers to back this up: within people aged 55 to 64, 94% use a cell phone and 58% have at least one social media profile. Within people 65 and over, 92% use a cell phone and 34% have a social media profile.
With 82.3% of silver surfers belonging to at least one social media platform, boomers spend on average 27 hours a week online – two hours more than 16 to 34 year olds. They are also 19% more likely to share content online than younger generations. More sharing means more engagement, which also means better brand visibility.
This also translates to buying patterns. In fact, 67.5% of both Gen Z and boomers are purchasing products or services online.
Keeping all that in mind, it is apparent that there is great untapped potential for influencer marketing. While some may think this type of marketing is tailored to millennials, it can actually be well suited for boomers when approached properly. The key is knowing how to target them.
Target Where They Are
Unlike millennials, who mostly do their social browsing on Instagram, older generations can be found clicking through Facebook. It would therefore be much more relevant for brands to build an influencer strategy that will cater to Facebook. Boomers are also very present on YouTube, with 70% of them using the platform, compared to only 23% for Instagram.
Know Your Target
When creating your influencer marketing strategy, do not forget indirect targets. While boomers are your direct targets, people in close proximity to that demographic should also be in your range of vision. This secondary target are the family members, children and caregivers who purchase items or services for silver surfers, or who's opinion they trust. Social media amplification is also a great tool to ensure that both target audiences are reached, redirecting content to desired audiences.
Create Content That's Relevant To Their Interests
With this demographic having a higher interest for informational content, brands can put forward reviews and unboxings for influencer marketing content on Facebook and YouTube. Unlike millennials, who have a shorter attention span and tend to swipe to the next content quickly, boomers are looking to get as much information as possible about a product or service. Brands can therefore allow themselves to have content that goes in depth, showcasing each product feature, like a review. These longer format contents will help them justify their purchasing decisions.
Focus On Their Preferred Content Format
While pictures are often very popular amongst millennials, older adults tend to prefer videos. Online video streaming is also very popular amongst silver surfers, as 50% of those aged between 50-59 watch a movie or video on YouTube at least once a day. Brands should create slower paced informative videos to target silver surfers. Boomers also prefer candid, less-produced content that comes across as more authentic.
Choose the Right Influencers
When selecting influencers with whom you would like to collaborate with on a campaign, do not let age fool you. Just because a profile fits your target demographic, it does not necessarily mean their audience does too. They may in fact have a younger audience following them. Sometimes, it is better to have a face that is less known, but that will reach your precise target.
Take @jdog on TikTok for example. She is an 89 year old grandmother from Alberta with 2 million followers, over 65% of which are aged between 18-24 and less than 2% are aged between 45-64. On the other hand, lifestyle and interior decor influencer Deborah McDonald is far from being in the baby boomer demographic but is mostly followed by a 45+ audience.
Chlöé Bartuccio-Pereira is an influencer marketing specialist at Clark Influence, managing projects for clients in the food and beverage industry.