INEO makes in-store screens available programmatically
A partnership with Vistar aligns with the company's goals both in Canada and the U.S.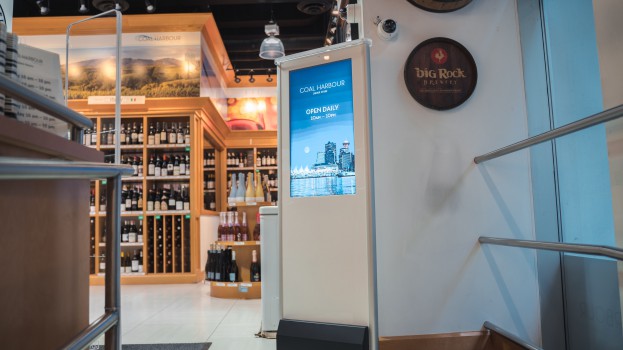 Surrey-based INEO has partnered with programmatic DOOH company Vistar Media to allow brands using the Vistar platform to purchase ads on INEO's network of retailer-based digital display screens.
With this agreement, all of the digital display screens in the INEO Media Network are now accessible on Vistar's programmatic advertising platform.
The INEO Media Network is currently made up of screens in 135 retailers as of fall 2021. While the bulk of INEO's inventory is based in Western Canada, the company has aims on expanding nationally and into the U.S. – Vistar's existing reach in the U.S. was cited as something that aligned with INEO's future growth plans by Kyle Hall, CEO of INEO.
The INEO Network is also categorized by its "Welcoming Network" screens, which integrates and monetizes digital screens with theft detection sensor gates at the entrance of retail stores. Last month, it became a member of COMMB's growing place-based membership, bringing data from its screens to the organization's circulation and impression data.