FBI takes top spot: Numeris
9-1-1: Lone Star followed close behind.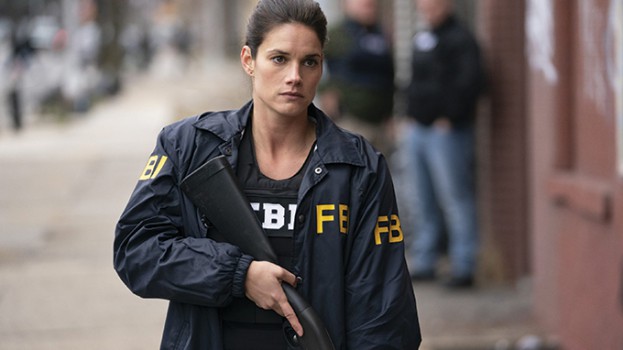 FBI was the best-performing show for the week of Jan. 31 to Feb. 6, according to Numeris data.
The drama, currently in the middle of its fourth season, returned with a new episode after a two-week hiatus to take the top spot with 1.618 million viewers nationally for Global. Meanwhile, CTV's 9-1-1: Lone Star was close behind as the second most-watched show with 1.617 million viewers. Spin-off series FBI: Most Wanted and FBI: International, were the third and fourth most-watched shows in Canada, respectively, and also appeared in the top five in Toronto/Hamilton, Montreal, and Calgary.
In Quebec, comedy Le bonheur retained the top spot, while Star académie 2022 – Le variété held the number two spot again this week.
National
1. FBI on Global Tuesday at 8 p.m.: 1.618 million
2. 9-1-1: Lone Star on CTV Monday at 8 p.m.: 1.617 million
3. FBI: Most Wanted on Global Tuesday at 10 p.m.: 1.595 million
4. FBI: International on Global Tuesday at 9 p.m.: 1.1444 million
5. Hometown Hockey on Sportsnet Monday at 7:40 p.m.: 1.1262 million
Quebec (Francophone)
1. Le bonheur on TVA Wednesday at 9:30 p.m.:  1.1596 million
2. Star académie 2022 – Le variété on TVA Sunday at 6p.m.: 1.1520 million
3. Léo on TVA Wednesday at 9 p.m.: 1.1272 million
4. La Vraie Nature on TVA on Sunday at 9:02 p.m.: 1.1271 million
5. Infoman on SRC Thursday at 7:30 p.m.: 1.1254 million
Toronto/Hamilton
1. NHL Hockey on TSN Tuesday 7 p.m.: 371,000
2. 9-1-1: Lone Star on CTV Monday at 8 p.m.: 345,000
3. FBI on Global Tuesday at 8 p.m.: 318,000
4. Beijing 20222 Opening Ceremony [encore] on CBC Friday at 8 p.m.: 311,000
5. FBI: Most Wanted on Global Tuesday at 10 p.m.: 296,000
Montreal
1. 9-1-1: Lone Star on CTV Monday at 8 p.m.: 75,000
2. The Cleaning Lady on CTV Monday at 9 p.m.: 64,000
3. FBI: Most Wanted on Global Tuesday at 10 p.m.: 57,000
4. FBI: International on Global Tuesday at 9 p.m.: 55,000
5. The Amazing Race on CTV Wednesday at 7 p.m.: 52,000
Calgary
1. FBI: Most Wanted on Global Tuesday at  8 p.m.: 91,000
2. FBI on Global Tuesday at 9 p.m.: 90,000
3. The Amazing Race on CTV Wednesday at 7 p.m.: 87,000
4. 9-1-1: Lone Star on CTV Monday at 9 p.m.: 78,000
5. FBI: International on Global Tuesday at 10 p.m. 73,000
Edmonton
1. Hometown Hockey on Sportsnet Monday at 5:40 p.m.: 158,000
2. NHL Hockey Canada on Sportsnet Wednesday at 5:18 p.m.: 127,000
3. The Curse of Oak Island on History Sunday at 10 p.m.: 88,000
4. FBI on Global Tuesday at 9 p.m.: 86,000
5. FBI: Most Wanted on Global Tuesday at 8 p.m.: 78,000
Vancouver/Victoria
1. Hometown Hockey on Sportsnet Monday at 4:40 p.m.: 173,000
2. NHL Hockey: Canucks on Sportsnet Tuesday at 5:09 p.m.: 166,000
3. Beijing 20222 Opening Ceremony [encore] on CBC Friday at 5 p.m.: 152,000
4. FBI on Global Tuesday at 8 p.m.: 131,000
5. 60 Minutes on Global Sunday at 7 p.m.: 126,000