Survivor holds on to the top spot: Numeris
Meanwhile, the finale of Toute la vie could not unseat Star Academie from the top spot in Quebec.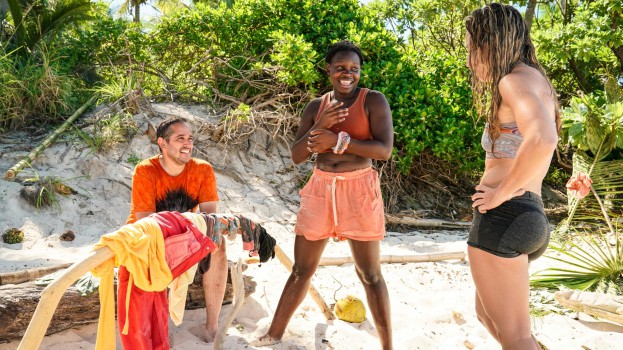 Survivor's 42nd season is hitting its stride with Canadian viewers, according to Numeris data for the week of April 4 to 10.
The reality TV staple was the top-rated show in Canada for the second consecutive week, with just under 1.7 million viewers. It was also a top-five show in the Toronto/Hamilton, Calgary and Vancouver/Victoria markets.
The rest of the national top five were occupied by CTV dramas: The Rookie, The Good Doctor, Blue Bloods and Station 19 all pulled in more than 1.3 million viewers each.
In Quebec, the series finale of Radio-Canada drama Toute la vie brought in 1.23 million viewers, though it wasn't enough to unseat TVA's competition show Star Academie, which continued its streak as the top-rated French program with 1.581 million viewers.
Regionally, sports broadcasts had a significant presence across major markets. The Blue Jays' opening ceremony was the top-rated broadcast in Toronto/Hamilton (with the three opening weekend games averaging 418,000 viewers), while three Maple Leafs' games made it into the top five. Oilers games also took the top three spots in Edmonton as the team works to secure a playoff spot, while Hockey Night in Canada was the top program in Calgary.
National
1. Survivor on Global Wednesday at 8 p.m.: 1.693 million
2. The Rookie on CTV Sunday at 10 p.m.: 1.609 million
3. The Good Doctor on CTV Monday at 10 p.m.: 1.553 million
4. Blue Bloods on CTV Friday at 10 p.m.: 1.523 million
5. Station 19 on CTV Thursday at 8 p.m.: 1.324 million
Quebec (Francophone)
1. Star académie 2022 – Le variété on TVA Sunday at 7 p.m.: 1.581 million
2. Toute la vie on SRC Tuesday at 8 p.m.: 1.230 million
3. En direct de l'univers on SRC Saturday at 7 p.m.: 1.178 million
4. La vraie nature on TVA Sunday at 9:13 p.m.: 1.115 million
5. 5e rang on SRC Tuesday at 9 p.m.: 1.071 million
Toronto/Hamilton
1. Blue Jays Opening Ceremony on Sportsnet Friday at 7 p.m.: 486,000
2. NHL Hockey on TSN Tuesday at 7 p.m.: 422,000
3. Hometown Hockey on Sportsnet Monday at 7:40 p.m.: 401,000
4. NHL Hockey on Sportsnet Thursday at 8:38 p.m.: 358,000
5. Survivor on Global Wednesday at 8 p.m.: 341,000
Montreal
1. Station 19 on CTV Thursday at 8 p.m.: 82,000
2. The Rookie on CTV Sunday at 10 p.m.: 51,000
3. Call Me Kat on CTV Thursday at 7 p.m.: 50,000
4. Grey's Anatomy on CTV Thursday at 9 p.m.: 47,000
5. This Is Us on CTV Tuesday at 9 p.m.: 46,000
Calgary
1. Hockey Night in Canada on Sportsnet Saturday at 5:17 p.m.: 83,000
2. The Equalizer on Global Sunday at 9 p.m.: 79,000
3. The Good Doctor on CTV Monday at 8 p.m.: 77,000
4. The Rookie on CTV Sunday at 8 p.m.: 75,000
5. Survivor on Global Wednesday at 9 p.m.: 66,000
Edmonton
1. NHL Hockey on Sportsnet Tuesday at 8:39 p.m.: 162,000
2. Hockey Night in Canada on Sportsnet Saturday at 8 p.m.: 92,000
3. Hockey Night in Canada on CBC Saturday at 8 p.m.: 69,000
4. The Rookie on CTV Sunday at 8 p.m.: 68,000
5. Global News Morning on Global Saturday at 7 a.m.: 68,000
Vancouver/Victoria
1. 60 Minutes on Global Sunday at 7 p.m.: 176,000
2. Survivor on Global Wednesday at 8 p.m.: 171,000
3. The Thing About Pam on Global Tuesday at 10 p.m.: 156,000
4. The Equalizer on Global Sunday at 8 p.m.: 154,000
5.  Blue Bloods on CTV Friday at 10 p.m.: 154,000