Survivor re-takes the top spot: Numeris
The NBA and NHL also continue to perform well regionally.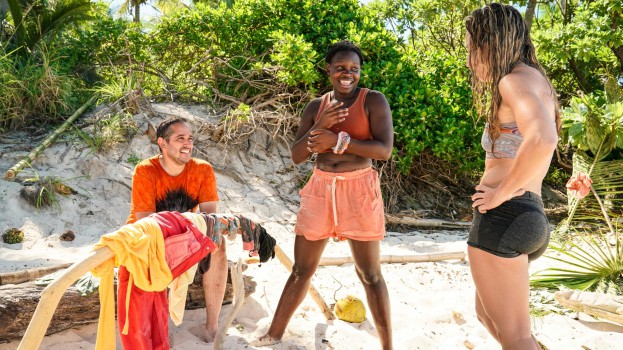 Survivor is once again the most-watched show in Canada, according to Numeris data for the week of April 18 to 24.
The 42nd season of the reality competition show earned 1.738 million viewers, putting it back in the top spot after dipping to second the previous week.
The Rookie came in at second at 1.67 million viewers. It was followed closely by The Good Doctor, the top-rated show the previous week, though the CTV medical drama managed to top the ratings in the Toronto/Hamilton and Calgary markets.
Sports content continued to do well with viewers in each of the major TV regions. Game two of the Raptors' NBA playoff series against the Philadelphia 76ers was the third-highest rated broadcast in Toronto/Hamilton, with hockey games continuing to perform well as the NHL season nears its end. (In some cases where one network airs two different games in a week, Numeris counts them as multi-night broadcasts, and so may not be included in the list of single-night broadcasts below.)
Another notable multi-night program not included in the below rankings is Jeopardy. Over its five syndicated episodes, it averaged an audience in Toronto/Hamilton that would put it in the top five programs, as local resident Mattea Roach's streak as champion on the show picked up steam.
Finally, singing competition show Star académie continued its unbeaten streak as the top-rated Francophone show, bringing in 1.534 million viewers.
National
1. Survivor on Global Wednesday at 8 p.m.: 1.738 million
2. The Rookie on CTV Sunday at 10 p.m.: 1.67 million
3. The Good Doctor on CTV Monday at 10 p.m.: 1.663 million
4. 9-1-1 on Global Monday at 8 p.m.: 1.528 million
5. FBI on Global Tuesday at 8 p.m.: 1.394 million
Quebec (Francophone)
1. Star académie 2022 – Le variété on TVA Sunday at 7 p.m.: 1.534 million
2. Infoman on SRC Thursday at 7:30 p.m.: 1.39 million
3. Bonsoir bonsoir on SRC Thursday at 8:30 p.m.: 1.155 million
4. En direct de l'univers on SRC Saturday at 6:30 p.m.: 1.154 million
5. Facture, La on SRC Tuesday at 7:30 p.m.: 977,000
Toronto/Hamilton
1. The Good Doctor on CTV Monday at 10 p.m.: 418,000
2. NHL Hockey on Sportsnet Sunday at 7:13 p.m.: 411,000
3. NBA Playoffs: Round 1 on TSN Monday 7:30 p.m.: 404,000
4. 9-1-1 on Global Monday at 8 p.m.: 369,000
5. Survivor on Global Wednesday at 8 p.m.: 339,000
Montreal
1. This Is Us on CTV Tuesday at 9 p.m.: 69,000
2. Survivor on Global Wednesday at 8 p.m.: 58,000
3. 9-1-1: Lone Star on CTV Monday at 9 p.m.: 57,000
4. 9-1-1 on Global Monday at 8 p.m.: 51,000
5. Chicago Fire on Citytv Wednesday at 9 p.m.: 45,000
Calgary
1. The Good Doctor on CTV Monday at 8 p.m.: 95,000
2. 9-1-1 on Global Monday at 9 p.m.: 85,000
3. FBI: Most Wanted on Global Tuesday at 7 p.m.: 76,000
4. FBI on Global Tuesday at 9 p.m.: 74,000
5. New Amsterdam on Global Tuesday at 8 p.m.: 70,000
Edmonton
1. NHL Hockey on Sportsnet Wednesday at 6:43 p.m.: 144,000
2. New Amsterdam on Global Tuesday at 8 p.m.: 80,000
3. 9-1-1 on Global Monday at 9 p.m.: 79,000
4. The Equalizer on Global Sunday at 9 p.m.: 70,000
5. The Good Doctor on CTV Monday at 8 p.m.: 68,000
Vancouver/Victoria
1. FBI on Global Tuesday at 8 p.m.: 180,000
2. Survivor on Global Wednesday at 8 p.m.: 176,000
3. FBI: Most Wanted on Global Tuesday at 7 p.m.: 176,000
4. NCIS: Hawai'i on Global Monday at 10 p.m.: 147,000
5. NCIS on Global Monday at 9 p.m.: 142,000