Survivor squeaks out another win: Numeris
But The Good Doctor was a very close second.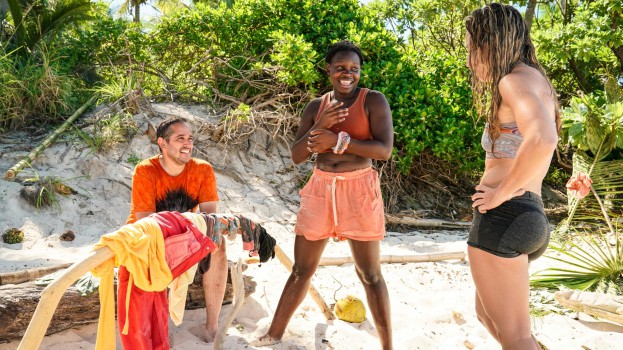 Survivor is continuing its impressive run in the ratings this season, according to Numeris data for May 2 to 8.
The reality competition show was once again at the top of the national TV ratings with 1.544 million viewers. However, it was only 3,000 viewers ahead of The Good Doctor, which came in second with the third-to-last episode of its season.
Regionally, Survivor was also at the top of the ratings in Vancouver/Victoria, while 9-1-1 was tops in Toronto/Hamilton.
In Quebec, Radio-Canada talk show Tout le monde en parle maintained its spot as the top-rated Francophone show, with Infoman rising to second.
National
1. Survivor on Global Wednesday at 8 p.m.: 1.544 million
2. The Good Doctor on CTV Monday at 10 p.m.: 1.541 million
3. 9-1-1 on Global Monday at 8 p.m.: 1.472 million
4. 9-1-1: Lone Star on CTV Monday at 9 p.m.: 1.469 million
5. Blue Bloods on CTV Friday at 10 p.m.: 1.399 million
Quebec (Francophone)
1. Tout le monde en parle (en direct) on SRC Sunday at 8 p.m.: 979,000
2. Infoman on SRC Thursday at 7:30 p.m.: 951,000
3. Un zoo pas comme les autres on TVA Monday at 7:30 p.m.: 846,000
4. Les chefs! on SRC Monday at 8 p.m.: 781,000
5. Dans l'oeil du dragon on SRC Wednesday at 8 p.m.: 779,000
Toronto/Hamilton
1. 9-1-1 on Global Monday at 8 p.m.: 372,000
2. Survivor on Global Wednesday at 8 p.m.: 359,000
3. 9-1-1: Lone Star on CTV Monday at 9 p.m.: 319,000
4. The Good Doctor on CTV Monday at 10 p.m.: 318,000
5. Magnum P.I. on CTV Friday at 9 p.m.: 284,000
Montreal
1. Station 19 on CTV Thursday at 8 p.m.: 68,000
2. 9-1-1: Lone Star on CTV Monday at 9 p.m.: 60,000
3. Law & Order: SVU on Citvtv Thursday at 9 p.m.: 47,000
3. Bob Hearts Abishola on CTV Monday at 8:30 p.m.: 47,000
5. Call Me Kat on CTV Thursday at 7 p.m.: 46,000
Calgary
1. 9-1-1 on Global Monday at 9 p.m.: 108,000
2. Survivor on Global Wednesday at 9 p.m.: 76,000
3. The Rookie on CTV Sunday at 7 p.m.: 70,000
4. The Good Doctor on CTV Monday at 8 p.m.: 70,000
5. Grey's Anatomy on CTV Thursday at 10 p.m.: 65,000
Edmonton
1. The Rookie on CTV Sunday at 7 p.m.: 94,000
2. Global News Morning on Global Sunday at 7 a.m.: 66,000
3. New Amsterdam on Global Tuesday at 8 p.m.: 65,000
4. The Curse of Oak Island on History Sunday at 10 p.m.: 64,000
5. Global News Morning on Global Saturday at 7 a.m.: 62,000
Vancouver/Victoria
1. Survivor on Global Wednesday at 8 p.m.: 149,000
1. Magnum P.I. on CTV Friday at 9 p.m.: 149,000
3. The Equalizer on Global Sunday at 8 p.m.: 145,000
4. NCIS on Global Monday at 9 p.m.: 143,000
5. The Masked Singer on CTV Wednesday at 8 p.m.: 138,000