Survivor keeps its spot at the top: Numeris
Meanwhile, the three Canadian teams in the Stanley Cup playoffs deliver big audiences in their home markets.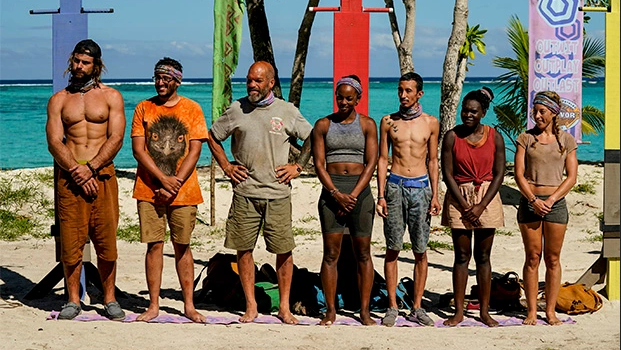 Survivor was the most-watched show in Canada for another week, according to Numeris data for the week of May 8 to 15.
As it continued to get closer to the finale of its 42nd season, the show brought in 1.569 million viewers nationally. It also topped the ratings in Vancouver/Victoria, and was a top-five program in Toronto/Hamilton and Calgary.
9-1-1: Lone Star was the second-highest rated show nationally, topping the ratings in Toronto/Hamilton and Montreal.
Though they were counted as multi-night broadcasts by Numeris, and are not included in the list of single-night broadcasts below, the start of the NHL playoffs was a big ratings draw in cities with teams playing in the first round. The average viewers across the week's nightly games were more than the top shows in Calgary and Edmonton, and within the top five programs in Toronto/Hamilton.
In Quebec, TVA's web culture and viral video show Vlog was the most-watched French show, with unscripted wildlife show Un zoo pas comme les autres following closely in second.
National
1. Survivor on Global Wednesday at 8 p.m.: 1.569 million
2. 9-1-1: Lone Star on CTV Monday at 9 p.m.: 1.553 million
3. The Good Doctor on CTV Monday at 10 p.m.: 1.514 million
4. 9-1-1 on Global Monday at 8 p.m.: 1.481 million
5. FBI on Global Tuesday at 8 p.m.: 1.297 million
Quebec (Francophone)
1. VLOG on TVA Sunday at 6:30 p.m.: 798,000
2. Un zoo pas comme les autres on TVA Monday at 7:30 p.m.: 756,000
3. La poule aux oeufs d'or on TVA Sunday at 5:30 p.m.: 753,000
4. Les chefs! on SRC Monday at 8 p.m.: 723,000
5. LOL:-) on TVA Sunday at 7 p.m.: 720,000
Toronto/Hamilton
1. 9-1-1: Lone Star on CTV Monday at 9 p.m.: 395,000
2. 9-1-1 on Global Monday at 8 p.m.: 338,000
3. The Good Doctor on CTV Monday at 10 p.m.: 319,000
4. Survivor on Global Wednesday at 8 p.m.: 294,000
5. FBI on Global Tuesday at 8 p.m.: 257,000
Montreal
1. 9-1-1: Lone Star on CTV Monday at 9 p.m.: 53,000
2. Law & Order: SVU on Citytv Thursday at 9 p.m.: 52,000
3. 9-1-1 on Global Monday at 8 p.m.: 43,000
4. FBI: International on Global Tuesday at 9 p.m.: 41,000
4. This Is Us on CTV Tuesday at 9 p.m.: 41,000
Calgary
1. The Good Doctor on CTV Monday at 8 p.m.: 91,000
2. 9-1-1 on Global Monday at 8 p.m.: 86,000
3. FBI: Most Wanted on Global Tuesday at 7 p.m.: 80,000
4. FBI on Global Tuesday at 9 p.m.: 72,000
5. Survivor on Global Wednesday at 9 p.m.: 71,000
Edmonton
1. The Rookie on CTV Sunday at 7 p.m.: 68,000
2. Global News Morning on Global Saturday at 7 a.m.: 67,000
2. The Equalizer on Global Sunday at 9 p.m.: 67,000
4. Global News Morning on Global Sunday at 7 a.m.: 66,000
5. FBI on Global Tuesday at 9 p.m.: 61,000
Vancouver/Victoria
1. Survivor on Global Wednesday at 8 p.m.: 160,000
2. 9-1-1 on Global Monday at 8 p.m.: 148,000
3. The Equalizer on Global Sunday at 8 p.m.: 130,000
4. 60 Minutes on Global Sunday at 7 p.m.: 129,000
5. FBI on Global Tuesday at 8 p.m.: 128,000