Spotted! Canada Goose turns old fabric into art and OOH
Upcycled materials were used in the latest execution in the brand's "Humanature" CSR platform.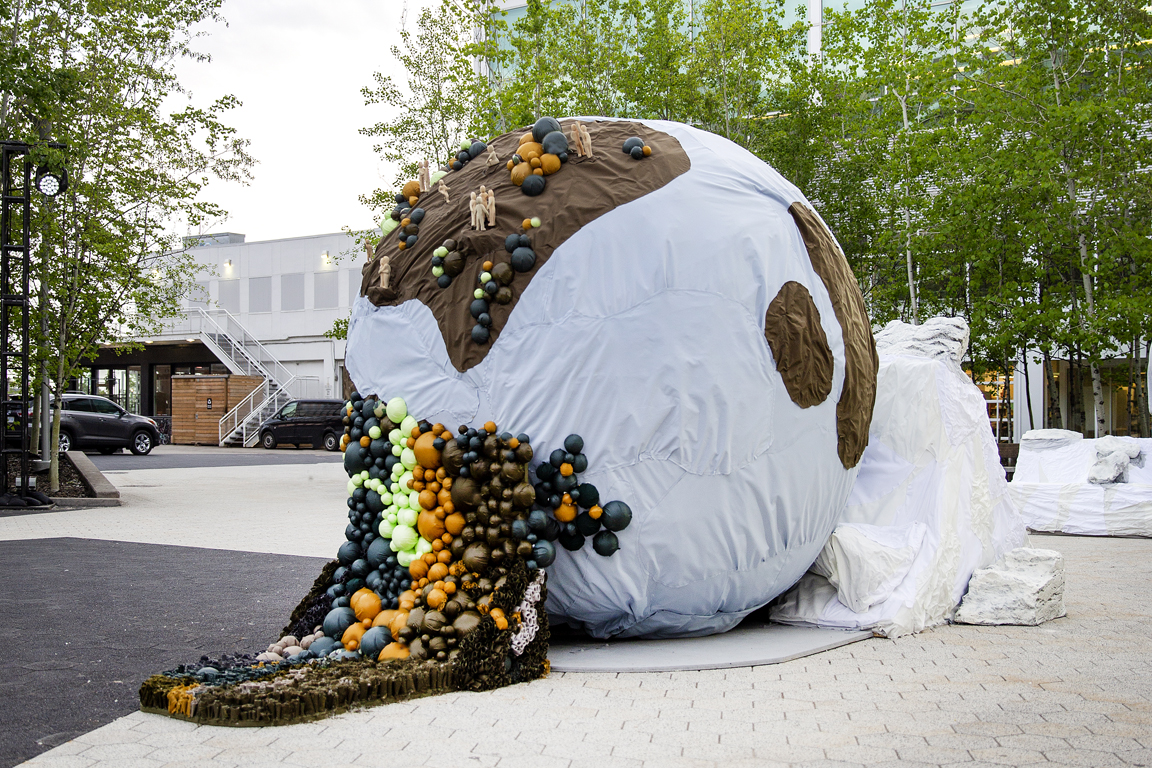 Canada Goose has collaborated with Canadian visual artist Briony Douglas to create an eight-foot large-scale installation as part of the brand's "Humanature" CSR platform.
On display at Harbourfront Centre in Toronto until June 19, "Reborn: A Humanature Art Installation" was created using elements from Canada Goose stores across Canada, as well as excess fabrics and products upcycled from the brand's warranty program. The concept was developed by Canada Goose and aims to reinforce the importance of making more sustainable choices to help protect the planet.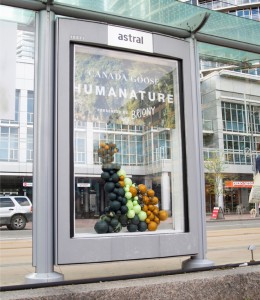 To extend the concept, a similar idea was used in a transparent OOH execution located in a nearby transit shelter, created by Douglas from the same upcycled materials, transforming even more waste into an opportunity to keep the planet cold and the people on it warm.
In addition to the OOH ad, the art installation is promoted through Canada Goose's own social channels and website, and through a digital screen in Canada Goose's Toronto Eaton Centre retail store.
At the conclusion of the exhibit, both "Reborn" and the transit shelter ad will be deconstructed and donated in partnership with Harbourfront Centre to local community art organizations and schools to further extend the life of the materials.