Pattison Outdoor adds Woodstock to its transit network
The deal adds 13 buses to the company's roster of transit vehicles.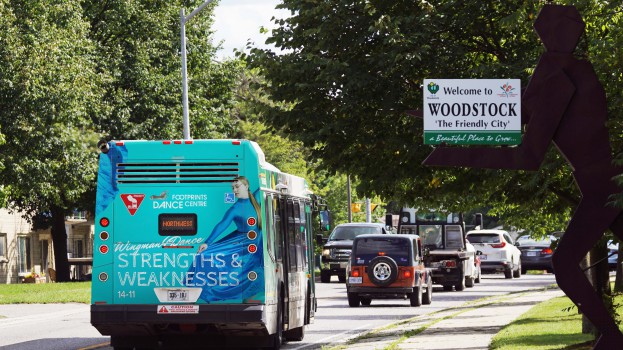 Pattison Outdoor has expanded the vehicles in its Southern Ontario transit network by adding the buses in Woodstock, Ontario.
The deal includes displays on 13 buses running along seven routes to reach the town's 47,000 residents. Pattison's inventory already includes 31 bus shelters and 13 horizontal billboards in the town. The contract began on June 1.
James Hughes, sales manager for Southwestern Ontario at Pattison Outdoor Advertising, pointed to how the deal adds to the products local business are able to use to reach the town's residents, commuters and students. Woodstock and the surrounding area is home to numerous dairy farms, as well as Fanshawe College's Oxford campus.
Pattison's broader transit network in Ontario also includes transit systems in Toronto, Ottawa, York region, Brampton, Durham region, Milton, Oakville, Burlington, Barrie and Grand River, as well as Metrolinx's GO Transit and UP Express.