Unscripted shows stay on top of the ratings: Numeris
America's Got Talent was once again the top-rated show, while F1 races continue to build a Canadian audience.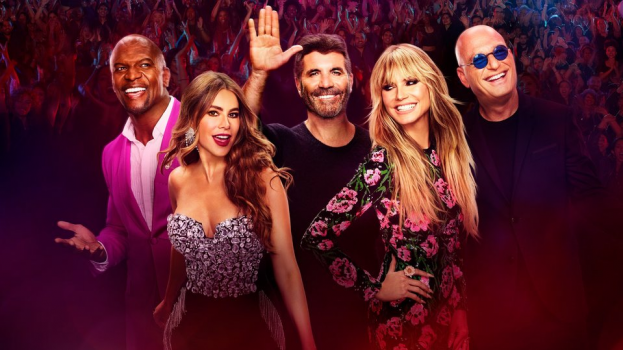 Reality competition and game shows are dominating summer viewing among Canadians, according to Numeris data for June 13 to 19.
America's Got Talent maintained its top spot from recent weeks for Citytv, followed by Weakest Link, both the adult and junior versions of Masterchef and American Ninja Warrior.
Regionally, America's Got Talent was also the top show in the five biggest TV markets, except for Edmonton, where it was fifth. Also performing well was TSN's broadcast of Formula One's Canadian Grand Prix, which was the second-most watched show in Toronto and Montreal.
Though not included in the single-night broadcasts below, the first two games of the Stanley Cup Final brought an AMA of 1.029 million for Sportsnet and 704,000 for CBC.
In Quebec, once again, TVA unscripted show Un zoo pas comme les autres was the top-rated Francophone broadcast, followed by Radio-Canada culinary show Les chefs.
National
1. America's Got Talent on Citytv Tuesday at 8 p.m.: 1.028 million
2. Weakest Link on CTV Monday at 10 p.m.: 721,000
3. Masterchef on CTV Wednesday at 8 p.m.: 675,000
4. Masterchef Junior on CTV Thursday at 8 p.m.: 673,000
5. American Ninja Warrior on CTV Monday at 8 p.m.: 654,000
Quebec (Francophone)
1. Un zoo pas comme les autres on TVA Mondat at 7:30 p.m.: 834,000
2. Les chefs! on SRC Monday at 8 p.m.: 831,000
3. DOC on TVA Thursday at 8 p.m.: 729,000
4. 9-1-1 on TVA Tuesday at 8 p.m.: 662,000
5. Dans l'oeil du dragon on SRC Wednesday at 8 p.m.: 655,000
Toronto/Hamilton
1. America's Got Talent on Citytv Tuesday at 8p.m.: 244,000
2. Formula 1: Canadian Grand Prix on TSN Sunday at 1:55 p.m.: 184,000
3. Masterchef on CTV Wednesday at 8 p.m.: 137,000
4. Masterchef Junior on CTV Thursday at 8 p.m.: 131,000
5. America's Got Talent on Citytv Sunday at 9 p.m.: 125,000
Montreal
1. America's Got Talent on Citytv Tuesday at 8 p.m.: 42,000
2. Formula 1: Canadian Grand Prix on TSN Sunday at 1:55 p.m.: 37,000
3. Weakest Link on CTV Monday at 10 p.m.: 28,000
4. 60 Minutes on Global Sunday at 7 p.m.: 26,000
5. Masterchef on CTV Wednesday at 8 p.m.: 25,000
Calgary
1. America's Got Talent on Citytv Tuesday at 9 p.m.: 50,000
2. Alone on History Thursday at 10 p.m.: 45,000
3. FBI on Global Tuesday at 9 p.m.: 44,000
4. Star Trek: Strange New Worlds on CTV Sci-Fi Thursday at 9 p.m.: 43,000
5. FBI: Most Wanted on Global Tuesday at 8 p.m.: 42,000
Edmonton
1. FBI: International on Global Tuesday at 10 p.m.: 82,000
2. Global News Morning on Global Sunday at 7 a.m.: 67,000
3. Global News Morning on Global Saturday at 7 a.m.: 65,000
4. FBI on Global Tuesday at 9 p.m.: 57,000
5. America's Got Talent on Citytv Tuesday at 9 p.m.: 53,000
Vancouver/Victoria
1. America's Got Talent on Citytv Tuesday at 8 p.m.: 151,000
2. 60 Minutes on Global Sunday at 7 p.m.: 137,000
3. Alone on History Thursday at 10 p.m.: 115,000
4. Star Trek: Strange New Worlds on CTV Sci-Fi Thursday at 9 p.m.: 105,000
5. 60 Minutes on Global Sunday at 8 p.m.: 97,000