Tim Hortons gets into gaming to boost Camp Day
A Twitch fundraiser aims to extend the annual fundraiser outside of restaurants.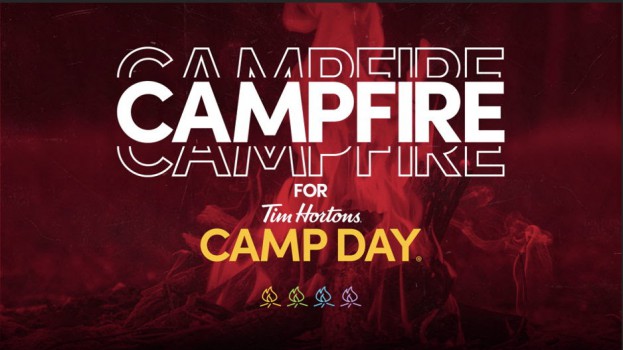 Tim Hortons is tapping into the world of gaming for this year's Camp Day fundraiser for Tim Hortons Foundation Camps.
To extend the effort beyond Tims 4,000 physical restaurants on July 13, the QSR is running its first Twitch livestream fundraiser with Canadian video gamers FaZe Replays, FaZe Proze and Thiefs. They will burn virtual campfires in their favourite game. For as long as the stream runs, the participating gamers will donate any "Bits" they earn – a virtual currency in Twitch – to Tim Hortons Foundation Camps in Canada, with 100% of the proceeds going towards sending more youth to camp. The streamers will also donation match the dollar amount generated during the stream.
The livestream will be promoted by videos on Twitch, Instagram and Twitter targeting gaming audiences and followers of the participating streamers. To encourage tune-in during the live event, Twitch audiences will be served live footage on both the site's homepage and while playing Twitch-owned mobile games. The partnering gamers will also be promoting the event on their own channels in the lead up to launch day.
Tims Camps are programs for youth aged 12 to 16 from underserved communities. For more than 30 years, Camp Day has sent all proceeds from Tim Hortons hot and iced coffee proceeds, along with net sales of merchandise, to support sending youth to Tims Camps across North America.
In addition this year, QR codes will be integrated into the Camp Day awareness campaign to help consumers quickly learn about Tim Hortons Foundation Camps and donate to the effort. QR codes will be featured on point-of-purchase materials and other marketing collateral, facilitated by Scanbuy technology. A quick scan of the QR code will take consumers instantly to the Foundation's website where they can access more information about the programs offered and ways to donate time and funds.