America's Got Talent is on top for another week: Numeris
Meanwhile, Blue Jays games and Formula One races continue to be solid ratings draws.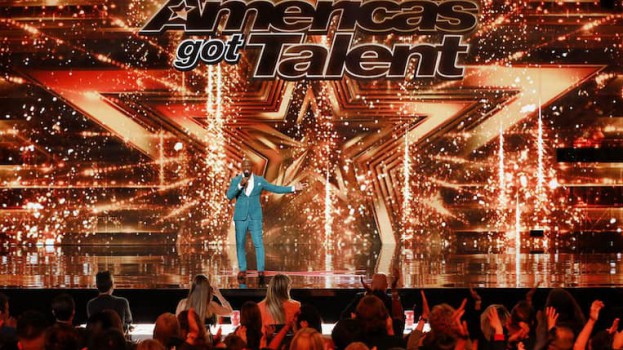 America's Got Talent is keeping up its run as Canada's most-watched summer program, according to Numeris data for the week of June 27 to July 3.
The talent show drew just over one million viewers for Citytv, allowing it to hold on to its top spot.
A pre-game broadcast for the Toronto Blue Jays Canada Day game was the second-highest rated program (across the week's seven games, Blue Jays broadcasts drew an AMA of 873,000). Masterchef and Weakest Link also maintained their top five spots from recent weeks.
Regionally, Formula One continues to be a ratings draw, with the British Grand Prix reaching the top five in Toronto/Hamilton, Calgary and Edmonton.
In Quebec, TVA's Un zoo pas comme les autres was once again the most-watched French program, well ahead of second-place program DOC.
National
1. America's Got Talent on Citytv Tuesday at 8 p.m.: 1.02 million
2. Blue Jays Canada Day Pre-Game Ceremony on Sportsnet Friday at 3 p.m.: 851,000
3. Masterchef on CTV Wednesday at 8 p.m.: 726,000
4. American Ninja Warrior on CTV Monday at 8 p.m.: 685,000
5. Weakest Link on CTV Monday at 10 p.m.: 676,000
Quebec (Francophone)
1. Un zoo pas comme les autres on TVA Monday at 7:30 p.m.: 1.026 million
2. DOC on TVA Thursday at 8 p.m.: 684,000
3. La recrue on TVA Monday at 9 p.m.: 634,000
4. 9-1-1 on TVA Tuesday at 8 p.m.: 608,000
5. La belle tournée on TVA Monday at 8 p.m.
Toronto/Hamilton
1. Blue Jays Canada Day Pre-Game Ceremony on Sportsnet Friday at 3 p.m.: 299,000
2. America's Got Talent on Citytv Tuesday at 8 p.m.: 221,000
3. Formula One Auto Racing on TSN Sunday at 9:55 a.m.: 178,000
4. Masterchef on CTV Wednesday at 8 p.m.: 149,000
5. So You Think You Can Dance on Citytv Wednesday at 9 p.m.: 139,000
Montreal (Anglophone)
1. America's Got Talent on Citytv Tuesday at 8 p.m.: 40,000
1. Coronation Street on CBC Friday at 5:30 p.m.: 40,000
3. Weakest Link on CTV Monday at 10 p.m.: 34,000
4. Coronation Street on CBC Friday at 5:00 p.m.: 32,000
5. Masterchef on CTV Wednesday at 8 p.m.: 31,000
Calgary
1. FBI on Global Tuesday at 9 p.m.: 42,000
2. Formula One Auto Racing on TSN Sunday at 9:55 a.m.: 41,000
2. FBI: International on Global Tuesday at 10 p.m.: 41,000
4. Alone on History Thursday at 10 p.m.: 40,000
5. FBI: Most Wanted on Global Tuesday at 8 p.m.: 37,000
Edmonton
1. America's Got Talent on Citytv Tuesday at 8 p.m.: 57,000
2. Global News Morning on Global Sunday at 7 a.m.: 52,000
3. Global News Morning on Global Saturday at 7 a.m.: 46,000
4. Formula One Auto Racing on TSN Sunday at 9:55 a.m.: 41,000
5. Star Trek: Strange New Worlds on CTV Thursday at 9 p.m.: 40,000
Vancouver/Victoria
1. America's Got Talent on Citytv Tuesday at 8 p.m.: 143,000
2. Big Food Bucket List on Global Sunday at 10 a.m.: 141,000
3. Global News Morning on Global Sunday at 7 a.m.: 138,000
4. 60 Minutes on Global Sunday at 7 p.m.: 132,000
5. Global News Morning on Global Saturday at 7 a.m.: 107,000