Spotted! Snap launches new game powered by Snap AR
The first AR Game Mini on Snapchat takes users on the hunt to discover the secrets of an abandoned phone.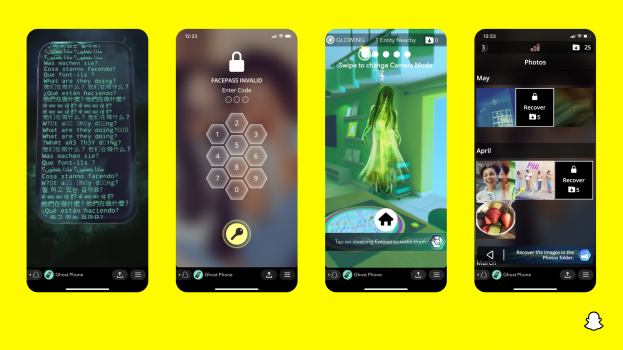 Snap has launched its first ever AR Game Mini on Snapchat. Ghost Phone is an interactive experience where players must discover the secrets of a found phone and solve the mystery of what happened to the previous owner – ultimately arriving face-to-face with malicious AR spirits.
The found phone belonged to Lisa, an average teen until she bought a refurbished phone and tried to charge it at a restricted location. The phone is now acting strangely and can see the paranormal world. Using surface recognition, the spooky Ghost Phone Lenses bring the game into the user's own environment. The game starts when players decode the password to power on the Ghost Phone.
Then they find clues within text messages and data and unlock Camera Modes to find and capture different types of AR ghosts. Ghost Phone joins a suite of nearly 100 Minis on Snapchat. Since the launch in 2019, more than 300 million Snapchatters have used Games and Minis.
Snapchat reports 347 million daily active users (DAUs) on average plus over six billion AR Lens plays every day and over 250 million users engaging with augmented reality every day on average.