BuzzFeed to bring Complex Canada in-house from Corus
Aligning with last year's U.S. acquisition, the media company hopes to elevate the popular youth culture brand.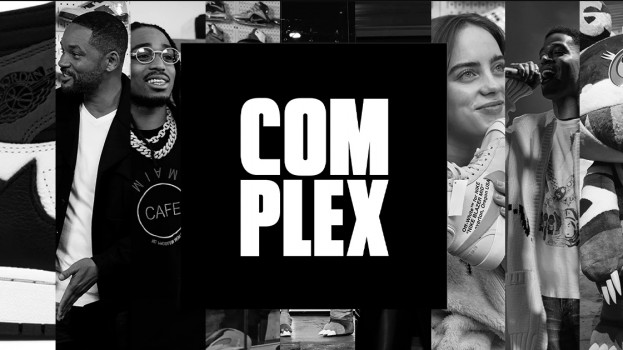 BuzzFeed will take over operations for Complex Canada on Sept. 1, adding to its portfolio a distinct offering to the youth entertainment market.
After the move, Complex Canada will be run from BuzzFeed's Toronto offices. Nathan George, head of region for BuzzFeed Canada, will oversee sales efforts and there will be a small number of new hires on the content team who will report to Lucas Wisenthal, director of content development for Complex and Sam Linder, sr. director of global production and operations.
Other than that, management will remain the same with George continuing to report to Josh Fromson, BuzzFeed's SVP of enterprise and international sales.
In Canada, Complex has been run by Corus for the last three years, operating ad sales and editorial for the U.S. culture brand. During that time, Corus launched Complex Canada's first original series Northern Clutch, as well as extensive branded work across multiple categories.
Bringing Complex under BuzzFeed's purview better aligns the brand's operations in Canada with how it operates in the U.S. Last year, BuzzFeed acquired Complex Networks, closing the deal in December along with its IPO.
Fromson tells MiC the new deal "will elevate the Complex brand, our core verticals and the communities who come to us on a daily basis in Canada."
Fromson adds that the move is "not really about making changes, it's about bringing our brands under the same roof and uniting the team across the BuzzFeed brand."
Richard Alan Reid, EVP global content and head of studio adds: "This is a major milestone for our Canadian business. Complex and its sub-brands and shows will greatly expand and further diversify our impressive audience and product offering, exponentially scaling the ways we delight audiences and clients in the region."
According to ComScore, Complex ranks first in the male 18 to 34 digital demographic in Canada, and holds the top spot as the number one lifestyle and fashion platform for the same demographic online among Canadians.
In terms of future plans for Complex Canada, Fromson explains that the new leadership is "going to continue building on our coverage of music, sneakers, sports, food and style as we expand with new franchises and areas of coverage."
BuzzFeed currently operates BuzzFeed Entertainment, Tasty and HuffPost.