Cineplex adds 19 shopping centres to digital signage network
A partnership with Primaris REIT will bring CDM's offering to 13 new markets.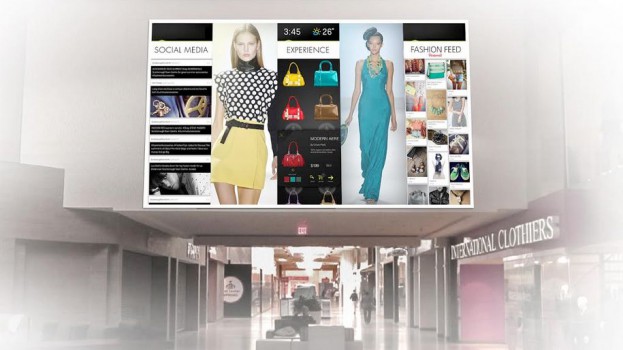 Cineplex Digital Media (CDM) will develop, install and maintain a digital signage network in several Primaris REIT shopping centres across Canada.
The new deal will see CDM operate a network of nearly 70 digital displays at 19 Primaris REIT owned and managed retail properties in British Columbia, Alberta, Manitoba, Ontario, Quebec and New Brunswick. Each property will receive a custom display solution consisting of large double-sided portrait screens for media advertising, mall directories and maps.
Primaris' properties include Dufferin Mall in Toronto, Devonshire Mall in Windsor, Sunridge Mall in Calgary and Orchard Park in Kelowna.
CDM brings extensive experience in the creation and management of innovative digital networks. The company, a division of Cineplex, will also offer Primaris REIT a solution that includes revenue generation, content development and advertising media sales through Cineplex Media. CDM's shopping network already includes 69 centres reaching 700 million visitors; the new deal adds 13 new markets to that network, with populations totaling 1.4 million residents.
"Our experience-first approach and data-driven audience targeting will enable Primaris to engage shoppers during their mall visits, as well as provide our media partners with the ability to reach even more of Canada's mall consumers in additional key markets," says Fab Stanghieri, EVP and managing director, media, Cineplex.
CDM is expecting to have the new network of digital displays fully deployed nationally by this fall.
Cineplex theatres are just starting to recover from two years of cinema closures with the company reporting a big boost in revenue in Q1 after theatres fully reopened. Those boosts, however, were driven by the company's theatre business; while box office, concession and pre-movie ads were way up, place-based revenue from CDM remained flat in Q1.