CRTC grants must-offer status to OUTtv in English markets
Issued by the CRTC as part of the channel's licence renewal, the decision still falls short of a request for must-the status in both official languages.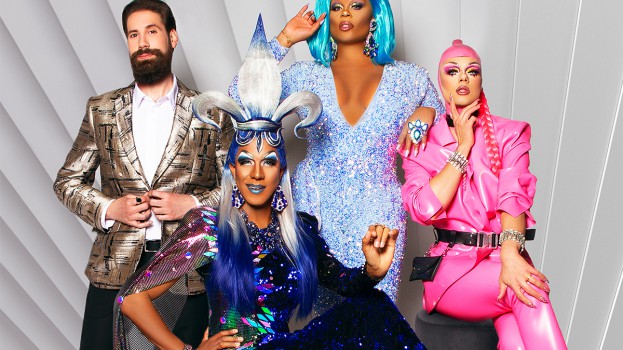 The Canadian Radio-television and Telecommunications Commission (CRTC) has granted OUTtv must-offer status in English-language markets in its renewal of the 2SLGBTQ+ network's broadcast licence.
The decision, published Thursday, states that OUTtv will have must-offer status in English markets from March 1, 2023 to Aug. 31, 2026 "in recognition of the important role that the service plays in the broadcasting system and its contributions to diversity in programming." Vancouver-based OUTtv's new broadcast licence will go into effect on Sept. 1 and is set to expire on Aug. 31, 2027.
The Commission, however, denied other requests from OUTtv in its licence renewal, which included a call for must-offer status in both official-language markets and certain pricing and packaging terms. More specifically, OUTtv requested that it should be included in any BDU's pre-selected programming package with a penetration rate of more than 50%, or a pre-selected package with the highest penetration rate.
Both Rogers and Bell objected to the request in their respective interventions, arguing that since no other service has those packaging terms it would be precedent-setting, and that the terms would prevent them from holding fair market value negotiations.
The CRTC wrote that approving OUTtv's request would be "counter to the Commission's long-standing practice regarding commercial agreements of not regulating rates for programming services."
Instead it has set an "expectation" for BDUs to include OUTtv in "pre-assembled or thematic packages, consistent with its theme, programming and language and with the highest penetration rates."
The CRTC also published a dissenting opinion from B.C. and Yukon commissioner Claire Anderson on the majority decision, which argued that OUTtv should be mandatory for packages with the highest penetration rates.
"Respectfully, in light of OUTtv's best estimated penetration rates and financial trajectory, I believe that the majority decision does not provide adequate regulatory protection to this integral service," wrote Anderson, who went on to cite several interventions about the importance of OUTtv to Canada's LGBTQ+ community.
The Commission did approve a reduction of OUTtv Canadian programming expenditure (CPE) to 25% from 40% in the previous licence term. The CRTC wrote that the decision was "consistent" with its general practice of not imposing a CPE requirement of more than 30% for independent services. Original Canadian productions at OUTtv include the drag competition Call Me Mother (Go Button Media; pictured) and scripted short-form series Avocado Toast (Border2Border Entertainment).
The CRTC also added incentives to OUTtv's CPE requirements, including a 50% credit on Canadian programming produced by Indigenous producers, up to a maximum of 10% of its overall CPE requirement, as well as a 25% credit for Cancon by official language minority producers.
OUTtv CEO Brad Danks said the network is "continuing to review the decision but is generally pleased that the Commission has ensured that OUTtv will have a must-offer status in English language markets," in a statement to MiC sister publication Playback Daily, adding that they "strongly agree" with Anderson that the decision "falls short of what the Commission should have granted OUTtv."
A version of this story previously appeared on Playback.