The Amazing Race Canada is on top, again: Numeris
But America's Got Talent managed to pull ahead in some regional markets.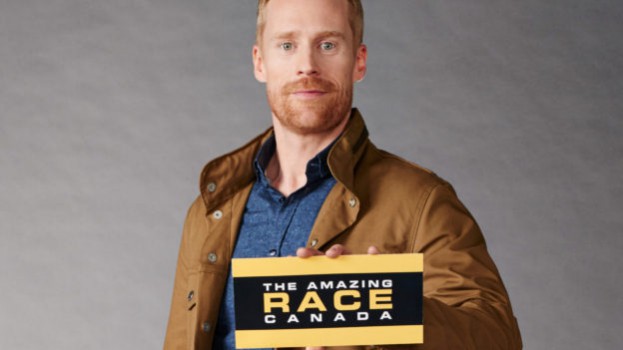 Another week, another number one ratings finish for The Amazing Race Canada, according to Numeris data for the week of Aug. 8 to 14.
CTV's reality competition show was once again the most-watched broadcast of the week, with the week's two broadcasts from America's Got Talent and Big Brother taking up the rest of the top five.
Regionally, The Amazing Race Canada was also the top-rated show in Toronto/Hamilton, Calgary and Edmonton. The Tuesday broadcast of America's Got Talent was top-rated in Montreal and Vancouver/Victoria.
In Quebec, La recrue (TVA's French broadcast of police procedural The Rookie) was the most-watched show among Francophone audiences, followed by the French broadcast of Chicago Fire.
National
1. The Amazing Race Canada on CTV Tuesday at 9 p.m.: 1.603 million
2. America's Got Talent on Citytv Tuesday at 8 p.m.: 1.069 million
3. Big Brother on Global Wednesday at 8 p.m.: 1 million
4. Big Brother on Global Sunday at 8 p.m.: 979,000
5. America's Got Talent on Citytv Wednesday at 8 p.m.: 918,000
Quebec (Francophone)
1. La recrue on TVA Monday at 9 p.m.: 608,000
2. Chicago Fire: caserne 51 on TVA Friday at 7 p.m.: 537,000
3. 3,2,1 BBQ on TVA Monday at 7 p.m.: 522,000
4. La belle tournée on TVA Monday at 8 p.m.: 499,000
5. 9-1-1 on TVA Tuesday at 8 p.m.: 495,000
Toronto/Hamilton
1. The Amazing Race Canada on CTV Tuesday at 9 p.m.: 299,000
2. Big Brother on Global Sunday at 8 p.m.: 240,000
3. America's Got Talent on Citytv Tuesday at 8 p.m.: 215,000
4. America's Got Talent on Citytv Wednesday at 8 p.m.: 205,000
5. Masterchef on CTV Wednesday at 8 p.m.: 187,000
Montreal (Anglophone)
1. America's Got Talent on Citytv Tuesday at 8 p.m.: 39,000
2. Masterchef on CTV Wednesday at 8 p.m.: 35,000
3. The Amazing Race Canada on CTV Tuesday at 9 p.m.: 34,000
3. America's Got Talent on Citytv Wednesday at 8 p.m.: 34,000
5. Password on CTV Tuesday at 10 p.m.: 34,000
Calgary
1. The Amazing Race Canada on CTV Tuesday at 9 p.m.: 81,000
2. Departure on Global Wednesday at 10 p.m.: 53,000
3. America's Got Talent on Citytv Wednesday at 9 p.m.: 39,000
3. Masterchef on CTV Wednesday at 9 p.m.: 39,000
5. Big Brother on Global Wednesday at 8 p.m.: 36,000
Edmonton
1. The Amazing Race Canada on CTV Tuesday at 9 p.m.: 68,000
2. Global News Morning on Global Saturday at 7 a.m.: 51,000
3. Global News Morning on Global Sunday at 7 a.m.: 49,000
4. Masterchef on CTV Wednesday at 9 p.m.: 47,000
5. Big Brother on Global Sunday at 8 p.m.: 46,000
Vancouver/Victoria
1. America's Got Talent on Citytv Tuesday at 8 p.m.: 156,000
2. The Amazing Race Canada on CTV Tuesday at 9 p.m.: 142,000
3. 60 Minutes on Global Sunday at 7 p.m.: 134,000
4. America's Got Talent on Citytv Wednesday at 8 p.m.: 107,000
5. Masterchef on CTV Wednesday at 8 p.m.: 101,000