Tablets used more often in the home than out: study
A new mobile study from Mediabrands takes on myths around smartphones, tablets and e-readers.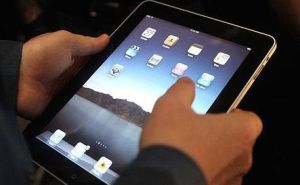 Mediabrands Canada, which operates the media agencies UM, M2 Universal and Initiative, has released a mobile study targeted at examining myths around tablets, smartphones and e-readers.
The survey was conducted in two parts between May 12 and 15 of this year, first with a general population study  of 1,084 Canadians and followed up with 727 owners of tablets and e-readers, Chris Herlihey, VP, Mediabrands Research, tells MiC.
Most surprising for Herlihey was that respondents said most of their tablet and smartphone usage was done in the home (64%)  and complemented traditional media, rather than replacing it. The study found that 85% of respondents said their newspaper and magazine use increased or stayed the same after buying a tablet.
According to the study, there is also room for magazine and newspaper growth on the portable devices, with between 40-50% of people who don't read a newspaper or magazine on a tablet or e-reader interested in doing so.

One third of survey respondents connect their devices to the internet via free wireless internet access, a finding that Herlihey says quashes the belief that high broadband costs in Canada are a barrier to entry for potential tablet owners.
The need for an application was also questioned in the study, with only one quarter of activities done more often on an app than through a browser on tablets. Of the 34 activities measured, only eight were done more often via an app than a browser. Those included "checking in" on FourSquare, listening to the radio, reading a book and checking the weather.