ACTRA, advertisers and agencies strike new labour deal
The new three-year agreement calls for annual rises in performance fees and residual payments.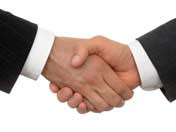 ACTRA has struck a tentative deal with the Association of Canadian Advertisers (ACA) and the Institute of Communication Agencies (ICA) to renew its National Commercial Agreement, which governs workplace rates and conditions for commercial production.
A mediator was brought in to secure agreement between the two sides on a new three-year labour deal after five months of talks.
The new NCA calls for a 2.5% rise in minimum performance fees in each year of the new deal, on top of a 1.5% increase in residual payments.
There are also additional bumps in cable, specialty and other media use fees.
The performers union and commercial agencies and advertisers also agreed on new workplace provisions, as well as more flexibility in commercials featuring CEOs and employees of an advertiser.
The ad industry will also now be able to prepay residuals at a discounted rate for one year's use of broadcast commercials in new media.
ACTRA members are due to shortly vote on the new agreement.
From Playback Daily