Postmedia launches 10 new apps for iPhone
The apps for nine city papers and Dose.ca complement existing versions for tablets and other smartphones.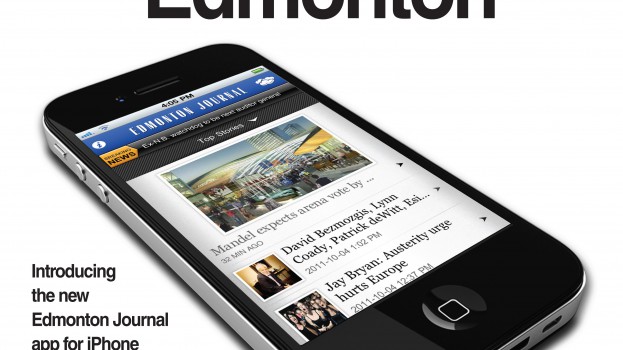 Postmedia has launched 10 new iPhone apps for each of its nine major city newspapers as well as Dose.ca to complement its existing arsenal of tablet and phone applications.
The apps, available free for download in the iTunes app store, will be promoted through a digital campaign on sites including Ticketmaster and The Weather Network, with media buying done in-house, and creative by Us Communications of Toronto.
The campaign will target the more technologically-oriented readers in the local markets, aged 18 to 45, and will run over the next six weeks.
The apps theselves offer a number of advertising opportunities for brands, and ads can be purchased across all of Postmedia's apps, be it on the iPad, iPhone, Blackberry Playbook or Android phones, for a fully integrated, cross-device buy, Steve Buors, senior VP, digital media strategy and project development at Postmedia, tells MiC.
Buors adds that advertising opportunities on the apps will include in-content ad spots, between-story ads (as users swipe through to the next story) and section sponsorship opportunities. Buors also says the app can allow for advertorial sections to be created.
As a bonus, he says they can also offer to create mobile-optimized websites for ad buyers who don't already have one. They will offer some geo-locating services, and will continue to explore those and other advertisement and sponsorship opportunities as the phone and tablet apps evolve.
"In the short term it's about adding more features and functionalities," he says. "How do you make the experience more personal and more relevant? What we launched is a fantastic app that gives you great local content. Making sure we're understanding [our] consumers on a one-to-one basis, to enable them to easily find the content they want – whether it be more personalized application, choosing the content that they prefer or launching niche apps that meet their needs – that is the logical evolution of where we're going from here."