OMD rebrands Montreal office
Cathy Collier tells MiC about the decision behind launching Touche!OMD and hiring Nicolas Marin as GM.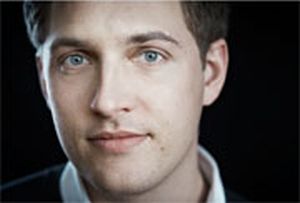 OMD has announced it is relaunching its Montreal office as Touché!OMD, following in the foot steps of sister agency Touché!PHD.
Cathy Collier, CEO of OMD Canada, tells MiC the decision to rebrand its Montreal office came from wanting Touché!PHD CEO Alain Desormiers to share his energy with the OMD brand.
But, Collier is quick to point out that Touché!PHD and Touché!OMD are still separate offices, and to that end Nicolas Marin (pictured) has been hired as the general manager of Touché!OMD.
Marin was one of a couple on a shortlist for the job, says Collier and was hired because of his analytics and media innovation know-how. He most recently worked at independent media agency Escape M, where he was a partner.
Collier says plans for the rebranded office in 2012 include making sure the clients at Touché!OMD, including McDonald's and Tourism Australia, are getting the same energy Desormiers has imparted at Touché!PHD, as well as seeking new clients.
OMD Canada also has offices in Toronto and Vancouver, and is part of OMD Worldwide, the media arm of the Omnicom Media Group.