MediaCom Canada makes a social hire
The media agency has hired Ian Giles as its director of social strategy.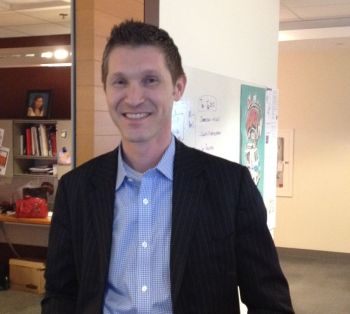 MediaCom Canada is expanding its digital side with the addition of Ian Giles as its director of social strategy.
In the new role, Giles will be responsible for driving and building MediaCom Canada's social strategy across its entire client portfolio and serve as part of the agency's Strategy and Innovation team, reporting to Mike Power, VP of strategy. The team reports across a range of the agency's non-core media services, including business science and analytics, insight and digital leadership.
"He has a great track record, we went through the interview process and the vision we had for the role, and he was already on the same page and was doing that kind of work at Thin Data and Transcontinental," Matt Di Paola, chief strategy and innovation officer at MediaCom Canada tells MiC.
"The other thing was I wanted a non-media person, because in the media world a lot of these subject matter experts get interpreted from a media standpoint," he says. "We intentionally made his title director of social strategy, we didn't use the word media in the title or the job description because I didn't want someone to just come in here and buy ads on major social networks. Sure, that is part of the job because it is part of what we do as a media company, but I really wanted someone to take it up a level and say what business problems are you trying to solve and how does social help you solve that. Ian understands social as being more than just a technology, or as digital but as a business solution."
Giles comes to MediaCom Canada from his most recent role at Transcontinental Interactive, where he worked as director of social media strategy. He began his career in marketing communications at ICE (Integrated Communications and Entertainment) where he worked as a digital film editor.