Steam Whistle makes music with Chartattack.com
The beer brand has partnered with the andPOP-owned website to create a branded online indie music show.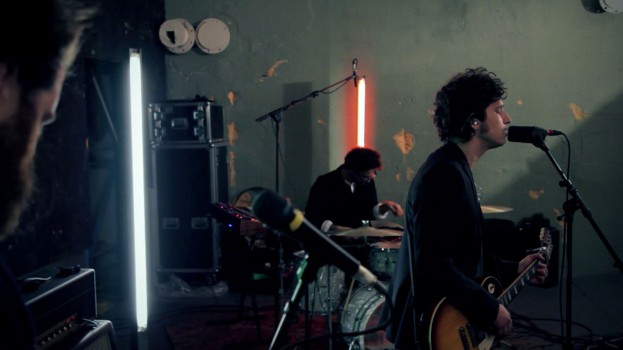 The arranged marriage between Steam Whistle beer and independent music is not predicted to end in a bitter divorce any time soon.
For the past few years, the Toronto-based brand has put on shows for indie artists across Canada through its Unsigned series. And now, in an effort to ramp up its digital endeavours, Steam Whistle has partnered with music site Chartattack.com to create an online video-based music show entitled Noisemaker.
In order to touch base with both the Steam Whistle and Chartattack.com audiences of 20- to 30-year-old indie and alternative music buffs, Robert Ostfield, CEO, Chartattack.com, tells MiC that the show content will be housed on the Chart Attack site as well as on the beer brand's YouTube and Facebook channels starting Feb 10.
Noisemaker is a show for fans of independent music. They're not the typical radio or Top 40 listeners, says Ostfield, and so the show will feature recognized alternative Canadian artists being interviewed as well as playing acoustic shows in an intimate setting.
And while there will be prominent placement of the Steam Whistle brand, says Ostfield, it won't be done in a blatant and tasteless way. The design aesthetics of the brand, such as its signature green colour and logo, will be incorporated into each of the videos. There will be product placement with the occasional Steam Whistle keg or bottle placed in the background, but it will be subtle so as to not insult the site's audience, he adds.
"We are talking to an audience of music-focused [consumers] and they are very hesitant when it comes to advertising," he says. "We need to talk to them in a very careful way, if we say that we love Steam Whistle in a very blatant way, it'll just turn them off."
Instead of straight-up talking about how much the artists love the brand in the video content, he says, Chartattack.com will create a separate blog post that educates about the brand and its products and why they are a sponsor. Consumers can choose to learn more if they are interested. In addition, the site pages will also have banner ads directing visitors to the Noisemaker show, Ostfield adds.
The Steam Whistle integrated show is the first initiative of its kind on Chart Attack's site and Ostfield says that it is receiving requests from brands in the automotive and CPG categories to create more branded music projects.
According to Ostfield, Chartattack.com receives close to a million unique monthly visitors in total, with up to 200,000 from Canada.