Kevin Crull: broadcasters need to mend fences with carriers to fend off Netflix
The Bell Media topper told the Prime Time conference in Ottawa that Netflix has a superior offering, and Canadian players need to up their game.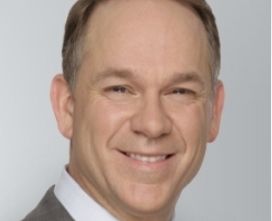 Bell Media topper Kevin Crull on Friday recalled the moment the former faceless phone company exec knew he was now in the TV business.
It was Crull's first day on the job succeeding Ivan Fecan as head of Canada's most powerful network, CTV.
"Here I am walking into 299 Queen Street West and there's a CP24 camera pointed in my face," he told the Prime Time conference in Ottawa during an informal session with former CTV top honcho Trina McQueen.
Crull has been in the public glare ever since as head of Bell Media, with an added baptism of fire during his first Los Angeles Screenings in May 2011.
The annual Hollywood shopping expedition for Canadian broadcasters had Crull facing yet another steep learning curve.
He recalled sitting dawn to dusk in a Los Angeles hotel suite, viewing endless US network pilots, and occasionally getting caught in the on-screen drama.
"At one point, I jumped up and cried out, 'I love that show. I want that show!'" Crull told amused conference delegates.
The problem was, his Bell Media colleagues let him know with their frowns he'd just jacked up the per-episode price to be demanded by onlooking US suppliers.
As it happened, CTV didn't get Crull's coveted show, which landed on a rival network.
"I don't think I'll have time to watch it now," he added slyly.
The challenges for Crull running Bell Media didn't stop after the Screenings. TV advertising has been a huge wake-up call for the former Bell Canada exec who, as Crull tells it, enjoyed a "large embedded revenue base" in the telecom business.
"We have to earn our business and our revenue every single day in [broadcasting]," Crull said.
And that comes with mass market advertising no longer playing as large a role in keeping the wheels running at CTV as it did a decade ago.
"Advertising is absolutely no longer sufficient to be the sole source of revenue for the content we're delivering to viewers," Crull said Friday.
That has Bell Media working harder to track and target audiences as marketers spread their ad dollars in specialty channels, into mobile and elsewhere online.
Another challenge: mending fences between Bell Media and carriers, especially cable giants, after the fireworks of the value for signal debate.
"The relationship between me and the distributor is a wreck right now," Crull insisted.
He added broadcasters and carriers in Canada need to cooperate to fend off the challenge of Netflix Canada and other emerging US digital platforms.
"Netflix identified incremental viewing out there and they met it with a superior viewer interface," Crull argued.
"Our industry has to do that. But we're not moving there, because we're arguing about the equivalent of terms of trade with our distributors," he added.
From Playback Daily