Carlsberg celebrates UEFA Euro in Toronto
The beer brand is activating in a big way with pop-up fan parks that bring a stadium-like experience to fans.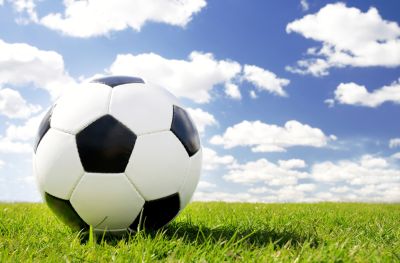 If one of the millions of tickets for the 2012 UEFA Euro games managed to slip through your fingers, then you will likely find solace in Carlsberg's sponsor activation that includes pop-up fan parks in areas of Toronto.
Carlsberg has been a sponsor of the international soccer tournament since the late '80s, but this is the first time the beer brand has brought its fan parks to Canada, Nick Relph, director of marketing, Carlsberg, tells MiC.
On three separate days for the quarter-finals and finals, the brand plans to set up in areas in the city, such as Yonge-Dundas Square and Little Italy, with beer, merchandise and screens.
There will also be artificial turf and bleachers at the locations to bring soccer compatriots together for a stadium-like experience, says Relph.
This is something that Carlsberg has been doing in Europe for years, he says, and they're extremely well-attended, with around 40,000 to 150,000 people congregating to enjoy the sport with the brand.
In addition, the brand has enlisted Blammo to place spots (created by Trevor Peter Group) on TSN and RDS as well as a full streetcar and bus wraps in Toronto to promote Carlsberg's sponsorship of the games, he adds.
The stationary fan parks will be complemented with a mobile viewing truck, carrying a 15 x 8-foot double-sided TV screen, making its way around the city to bring the games to those who aren't able to watch at home because of the time difference.
"This is probably the biggest event we've done in Canada. Just by the virtue of size, it's different from anything we've done in the past," says Relph.