The rise in tech-savvy seniors: report
The Revera Report, in partnership with Leger Marketing, shows what Canada's older population is doing online.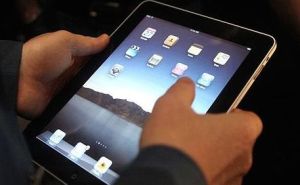 Earlier this month, MiC reported that Canada's population is gaining in age. And now a new report on the country's older demographics has surfaced, conducted in part by Leger Marketing for Revera (a senior services company), and shows that they're joining the young in embracing technology.
Citing numbers from Statistics Canada, the report mentions the growing number of senior citizens, over the age of 75, who are online. At the start of the 2000s, only 5% of the demographic were accessing the internet. That percentage has increased almost fivefold over the past 12 years and is currently sitting at 27%.
Findings show that 88% of seniors go online at least once a day, that 98% of them use the internet to send emails, research topics of interest (76%) and do personal banking and investing (65%) and one-third (33%) will conduct online shopping.
What's interesting is the number of those who use social networking sites – more than half (53%) of online seniors 75-plus belong to a social networking site, according to the report. When asked why they use the internet, the top reason was to keep socially active, with 63% of the respondents saying so.
And they're also delving into video-conferencing to converse with family and friends, where one in five (19%) state that they use Skype or Apple Facetime as their primary way to keep in touch.
The Revera Report on Tech-Savvy Seniors was conducted using Leger Marketing's online panel, LegerWeb, and asked a sample of 1,532 Canadians in the age groups of 55 to 64, 65 to 74 and 75-plus. Of the total correspondents, 519 were over the age of 75.