#Changethemodel: TVB's Theresa Treutler talks ratings
The TVB president and CEO on the current state of the Canadian TV and digital video ratings system in Canada, and what needs to change.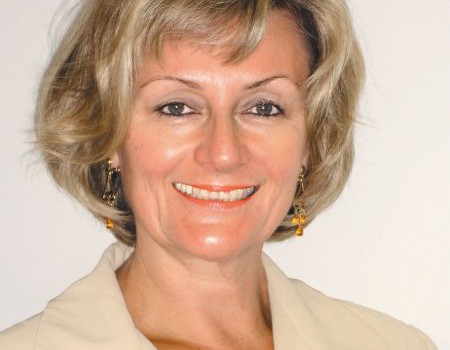 MiC recently ran a Forum op/ed column from Lauren Richards (originally published in strategy's Fall TV issue) that outlined Canadian media industry issues that need addressing. We then ran thoughts from Chris Williams, president, IAB Canada.
Today, Theresa Treutler, president and CEO, Television Bureau of Canada (TVB) in consultation with the organization's research and digital committees gives the organization's take on what's next for Canada's TV ratings system.
What change is afoot in the digital and TV metrics system in Canada today?
Over the past 20 years, TV metrics have evolved from a paper diary system in which panellists reported their viewing behaviour, to set-top boxes which recorded set-based viewing requiring panellists to key in their presence, to where we are today with PPM.
PPM is a passive individual person-based system which travels with the panellist, recording encoded television signals to which the panellist is exposed. It has eliminated many of the issues related to panellist compliance, and delivers the most detailed measurement of any media. The five largest television markets, representing 65% of Canada's population, are measured electronically via PPM technology. This has provided agencies the ability to access commercial ratings for the last 10 years, and incorporate this intelligence into their client strategies. No other medium provides this level of granularity and timeliness in their audience data.
Replacing the household diary as of fall 2012, personal diaries will be used to measure television viewing in the balance of markets. This new diary will align much better with PPM data – it's personal (as opposed to household), and will capture playback as well as out-of-home viewing.
Regarding digital metrics, the measurement of television on connected platforms is still in its infancy. TV content has moved quickly into cyberspace over the last five years, becoming a thriving force within the online advertising industry, yet metrics have not been able to keep up with this evolution.
What needs to happen next?
In the near future, PPMs will provide a common radio and television single source database, as well as a video-on-demand measurement system. However the industry will explore all options in search of a singular source for video measurement across platforms, and this should definitely be the next major industry development.
In addition, in Canada we are in the early stages of learning about social TV metrics as a tool to gain further insights into program and commercial content strategies. To quote Graeme Hutton, SVP, director of consumer insights and research, Universal McCann in an article from Mediabizblogger.com, "…since the consumer is now actively pursuing interaction with TV programs, it redefines convergence to include a customized return path where the viewer can express their personal views about TV shows and TV advertising in real time."
Initial online video metrics were intended to mimic standard online metrics but fell short of how broadcast content effectiveness has been traditionally measured. It has been only over the past couple of years, with comScore's introduction of unified metrics, that some relevant data has started to show up on a trial basis; data that is essential for the process of media allocation, such as the reach of a specific show and the demographic composition of its audience.
The most concerning issue with today's metric systems is their inability to quickly adapt to new and emerging technologies. Apps are growing, and so is consumption of content on phones and tablets via applications, yet appropriate measurement of video consumption on these platforms is not up to speed yet. New generation TVs, gaming consoles and other devices are becoming a viable option for the consumption of online television content; yet not a step forward has been taken to capture this consumption in a relevant manner.