Weak retail performance, e-commerce increasingly active: report
The SpendingPulse study from MasterCard Canada shows that department stores performed well during the first six months of 2012, while the grocery sector saw very little growth.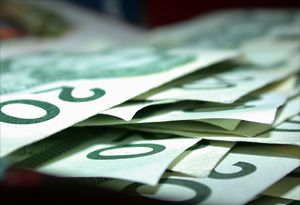 MasterCard Canada found January of this year to be a meager month for retail in its latest SpendingPulse report. But sales improved the following five months (particularly during April and June); leading to a 2.2% growth compared to the first half of 2011.
While the pick-up in total retail sales is encouraging, the growth was however not robust, according to the report which states that the year-over-year growth is below the 3.9% rate seen in Q4 of 2011.
The credit card company found that online shopping came up strong in growth, stating that e-commerce was up 27.2% in June of this year compared to the same month last year. Overall, the first six months of 2012 saw online sales grow by 24.9% compared to 2011.
"The growth in online sales is a good indicator of how Canadian retailers are capitalizing on the shift of sales from brick-and-mortar locations to online sales channels," said Michael McNamara, VP research and analysis, MasterCard Advisors SpendingPulse, in a release.
With regards to which sectors have been performing well – department stores, apparel and sporting goods (mainly because of favourable weather for outdoor activities) were fairly strong during the period. Total sales for the department store category saw an increase of 6.1% compared to the last year's first six months and June, in particular, saw a 5.9% increase over the same month in 2011.
Declining performances were seen in the home improvement and electronics and appliances categories, according to the report. And the grocery sector saw a small increase in sales (0.3%), leading to an essentially flat performance for the first six months of the year.