Titan adds five faces to Montreal highways
The OOH media co is installing 14 x 48 digital boards on the sides of three highways after dealing with regulation red tape in the market.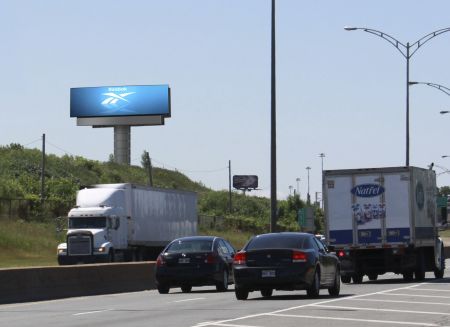 OOH media co Titan has installed three new digital boards along the sides of Montreal highways, Jorg Cieslok, executive VP, general manager, Titan Canada, tells MiC.
Titan is in the process of placing three new 14 x 48 digital boards on Autoroutes 13, 20 and 40 which are visible from both directions of the highways. Cieslok explains that advertisers will benefit from being able to promote on the large screens in a market where smaller 10 x 20 boards have become the norm. "The size is key [as the larger boards] are relatively rare in comparison," he says.
Cieslok explains that Montreal is a difficult market in which to install billboards this size, explaining that the "bylaws and regulations that the OOH industry have to adhere to install new boards is very complicated and it's a long process." He notes that because of this, the locations in which the boards are placed have a limited amount of advertisers, allowing brands to promote in a clutter-free environment.