ZenithOptimedia reduces global advertising forecast
The media agency's quarterly report also predicts an increase in North American ad spend in 2012, and a strong global growth in digital media.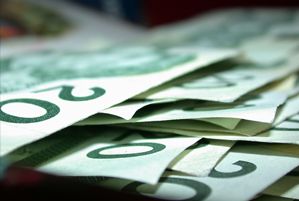 Global advertising expenditure is expected to grow by 3.8% in 2012, according to ZenithOptimedia in its September ad spend forecast report. The growth prediction is down from 4.3% in the media agency's June forecast made earlier this year in Cannes.
Overall, advertising expenditure in Canada is forecasted to grow by 4.6% in 2013 over 2012, with internet advertising taking the biggest jump, with anticipated growth of 18.7% in the category. Also forecast to grow in 2013 is OOH (2%) and radio (2.2%). All other categories are expected to take a dip in 2013, with newspaper ad expenditure dropping the most (-3.6%).
The eurozone's wavering economy continues to be the reason behind the downgrade, according to the report, and spending in the eurozone will shrink 3.1% over the course of the year (compared to the 1.1% decline last reported in June).
"Advertisers are broadly continuing to invest, despite the global economic concerns and issues," says Steve King, global chief executive officer, ZenithOptimedia Group, in a release. "However, they are seeking to ensure that any expenditures are delivering strong return on investment."
The report also states that ad spend growth in 2013 is expected to rise to 4.6% and North America is forecasted to maintain a solid 3.6% growth in 2013 – down from the expected 4.2% growth in 2012. The boost in ad spend this year can be attributed to the very strong performance of the Olympics and increased political advertising as a run-up to the November elections in the US, according to the report.
Also, traditional advertising is expected to grow by 2.3% in 2013, with digital media to increase by 15.1%.
"The US continues to deliver solid growth," says King. "This, combined with the growth in developing markets and in digital media, has helped mitigate the drop in eurozone spending."