CBS promotes radio's benefits
Radio ups likelihood of brand awareness when integrated into a multiplatform campaign, says Canadian Broadcast Sales.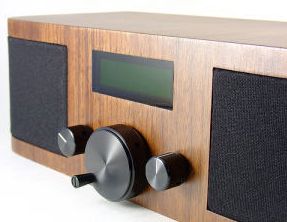 Radio raked in nearly a fifth of Canada's ad revenue last year, according to a study from IAB Canada. That's half of what was invested in TV and in print. But UK-based Radio Advertising Bureau (RAU) and the Canadian Broadcast Sales (CBS) support future investment in the medium, releasing a new RadioGAUGE measurement study reporting increased responsiveness from listeners when radio is integrated into campaigns.
In Canada the study details results from major domestic brands in six different sectors: petroleum, banking, full-service restaurant, appliance, furniture and gaming. The experiences of 800 online respondents, across a range of demos, were tracked in two different groups which included a test crowd (exposed to ads in a variety of media including radio) and a control (exposed to the same media excluding radio).
According to the report, radio ups the chances of a listener remembering a brand after hearing their ad. When participants of both groups were asked to name the first three brands that came to mind, the participants that were exposed to radio spots were 20% more likely to recall the test brands than the control group.
Consumers are also more prone to perceive the brand positively if they're exposed to radio messages, states the report. For instance, when a person in the test group was asked whether or not the brand "is for people like me," they were 24% more likely to agree than those in the control group.
Also, brand consideration increases when radio is used, with 22% of the test subjects in the group (that listened to the audio ads) indicating a higher preference for the brand and its products after hearing the ads. And lastly, when measuring the appropriateness of radio, the study asked respondents to what extent radio fit with the brand's image: 63.5% agreed that the medium was a suitable choice for the featured brand.
"Results from the confidential Canadian studies closely tracked the average UK experience and, in fact, showed marginally stronger results," said Patrick Grierson, president, Canadian Broadcast Sales (CBS) in a release. This is the first time that the RadioGAUGE report has been conducted in Canada, and won't be the last, as CBS prepares to initiate another in November with three additional advertisers.