TSN and Hockey Hall of Fame extend partnership
The new agreement will see the specialty sports broadcaster remain the Hall's official TV and radio broadcast partner until at least 2022.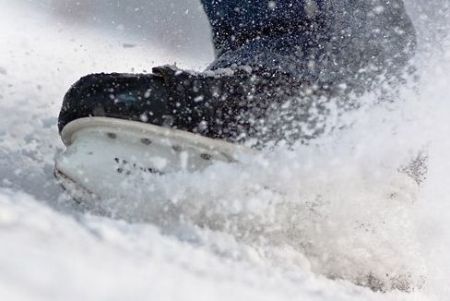 While the ongoing money struggle between the NHL and the players keeps the 2012-2013 hockey season in the penalty box, TSN and the Hockey Hall of Fame are assisting each other in hopes of scoring big with hockey fans.
The two announced a 10-year extension to their current partnership on Friday, which began in 1993 when the Hall of Fame relocated to Brookfield Place at Front and Yonge Streets, that will see the specialty sports network remain the Hall's official TV and radio broadcast partner until at least 2022.
"We like to say 'Hockey lives here' at TSN, but its home is definitely at the Hall of Fame," Greg McIsaac, TSN director of communications, tells MiC.
"We live and breathe hockey, and so does the Hall of Fame. Our fans are their fans," he adds.
He says that TSN's hockey coverage reaches a broad audience, but tends to skew slightly male and has its sweet spot in the 25 to 54 demographic.
As part of the extension, TSN, which is also one of the founding partners of the Hall, now holds the broadcast rights to all Hockey Hall of Fame events, including the Hall's induction announcements and ceremonies, as well as the Legends Classic.
It's also now the presenting sponsor for the Hall of Fame NHL Media Awards.
In addition, the Hall's new state-of-the-art theatre has been officially rebranded the TSN theatre, in time for the release of the new 3D film Stanley's Game Seven.
According to McIsaac, future Hall of Fame events will be promoted heavily across all TSN platforms, including TV, digital and radio.
He adds that TSN will also take advantage of opportunities to advertise on other Bell Media platforms.