Spotted! Cougar gets mobile
The footwear brand is touring Toronto with a boot truck and giving passersby the chance to become the face of its next campaign.
Cougar has put its own twist on the food truck trend, launching a mobile Pillow Boot fitting room that is touring Toronto for the next week.
Created with Blammo Worldwide, the truck gives Canadians the chance to try on the boot and also have their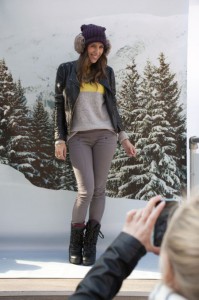 photo taken in front of one of a few Canadian backdrops to enter a contest for a chance to be the face of the next Cougar campaign. The winner will appear on a billboard at the corner of Queen and Spadina in Toronto this February.
Hannah Gourevitch, account supervisor at Blammo Worldwide, tells MiC the truck is touring the city, stopping at high traffic locations like King and Brant St. until Nov. 30. People who have their photo taken as potential Cougar models will have their shots posted on the brand's Facebook page to be voted on starting Dec. 3.