On the MiC: Talking Facebook at Ad Week
Facebook's Steve Irvine (pictured) and FGL Sports' Duncan Fulton talk analytics and breaking the C-suite barriers associated with brand social media use.
Day two of the ICA's FFWD Advertising and Marketing Week includes a session from Facebook Canada this afternoon called "Powerful Connections: Making Business Personal," featuring Steve Irvine, group director, global marketing solutions, Facebook Canada, moderating a panel including Duncan Fulton, senior VP of communications and corporate affairs, Canadian Tire Corporation and CMO, FGL Sports; Emmie Fukuchi, associate VP, digital and new media, Air Miles; and Yona Shtern, co-founder and CEO, Beyond the Rack, discussing the ways brands can use social media to build better connections with consumers.
MiC caught up with Irvine and Fulton ahead of the talk to get the inside scoop on what to expect and what is coming up in the social mediaverse in 2013.
What can we expect from your panel at FFWD Ad Week?
Irvine: We're planning to explore how brand and agency marketers can drive business results with Facebook. It's a question we get all the time – can Facebook really deliver ROI? The answer is yes, and it's simpler than many people think. We're going to explore this theme and specific examples of how three big Canadian brands – Canadian Tire, Air Miles and Beyond The Rack – have been able to deliver ROI by following basic best practices on Facebook.
Fulton: We have been working with Facebook now for about a year and a half. It has been such an interesting journey to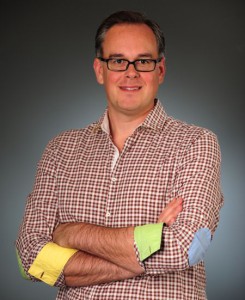 watch Facebook try and crack the C-suite of so many Canadian companies.
Canadian Tire has obviously made a lot of changes over the past few years, you have a good mix across the C-suite here but a lot of executives find it really difficult to understand the value of social media. Most of them grew up with the notion that TV and newspaper ads sell and they don't understand the thinking behind social media. The irony is there are still wild inefficiencies in some print ads and TV ads at some companies.
What are some of the trends in social media for 2013? How can brands make the best use of them?
Irvine: I think we are poised to see a host of new opportunities arise around mobile. In Canada, we already have 54% smartphone penetration (according to comScore numbers from October 2012), and these phones are inherently social: people carry their phones with them all the time, and use them to connect with the people and things they care about. On Facebook, we've observed that ad types that appear in news feed (where people spend 40% of their time on the service) are far more engaging than traditional desktop ads. We're really just beginning to scratch the surface on the mobile opportunities for advertisers.
Fulton: This year we are looking to see how we can continue to test and learn to maximize a positive ROI on the product-related aspects of social media.
We are putting more money against Facebook and social media this year. We have hired three full-time analytics people as part of the team. Their full-time jobs are just to analyze and assess the outcome of everything we do. The first one came on about nine months ago and the last one about four months ago. These people are brilliant analytics people, if you have seen the movie Moneyball, these guys are like Jonah Hill's character. They know the finances, can run their own reports based on what they need numbers on, rather than waiting for the finance department to do it. We now have the analysis to know where we failed and where we succeeded so we can fail less and succeed more.  We have also put more money into the budget for social media.
What are the obstacles to brands working in social media this year?
Irvine: In Canada we've observed that marketers tend to be more conservative, and more cautious than their US counterparts when it comes to testing new programs and capitalizing on trends. On this panel we're going to showcase three companies that have been able to overcome this obstacle by thinking big, being bold and really driving their bottom line as a result.
Fulton: One of the biggest obstacles to succeeding on Facebook is your own C-suite. I think executives have a really hard time investing with scale into social media because they haven't grown up with it. So unless you can demystify it with analytics then large scale investment in social media fails.