Globe and Mail partners with Lincoln
The car co is targeting a younger audience by running ads around the paper's new series, The Catalysts.
The Globe and Mail has launched The Catalysts, a new talent search series running in the paper's Life section looking for creative Canadians in the areas of culinary, culture and the arts.
Readers are asked to nominate people who are game-changers in their field, but might not necessarily yet be household names. Nominees will be narrowed down by a field of judges, including Bonnie Brooks, president at the Hudson's Bay Company, Jeffrey Remedios, founder and chief executive officer of Arts & Crafts records and David Lee, chef and co-owner of Nota Bene restaurant, to a list of 10,which will be profiled in the Globe and Mail. The deadline to submit nominees for The Catalysts is May 8. The top 10 winners will be revealed in the paper on May 22 and content will live online until the end of June.
Teena Poirier, director of client engagement and custom content group, advertising, Globe and Mail, tells MiC the idea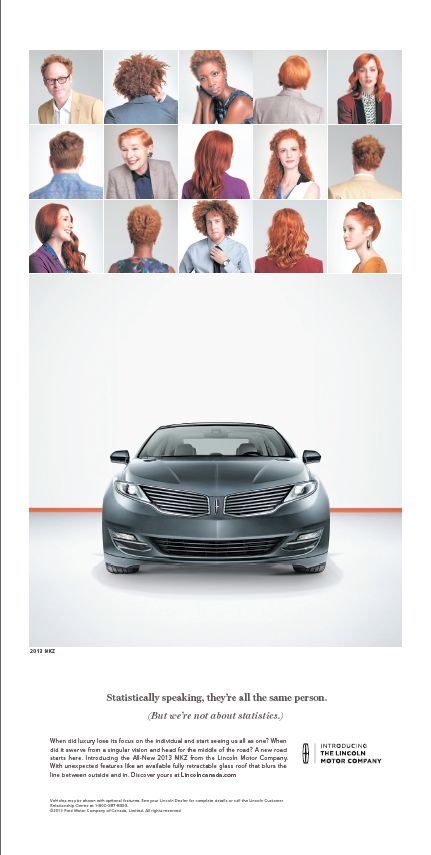 for the series came from its sponsor Lincoln, and its agencies Mindshare and Y&R, which was looking for a way to reach a younger target audience to promote its new 2013 MKZ in Canada.
Targeting luxury automotive shoppers as the brand moves forward to reach a new generation of car buyers is the goal behind working with the Globe to create The Catalysts series, says Jane Shkolnik, Lincoln marketing communications at Ford Motor Company of Canada.
"The Globe was approached to create a program that parallels the catalysts of change in various key industries relevant to Lincoln," she says. "The MKZ is the first look at what Lincoln will be in the future in terms of leading edge design. The Globe was chosen and briefed to develop a custom program that gives luxury buyers an experience that they normally would not have access to. With four transformational vehicles coming in four years, it's all about enhancing the personal and unexpected experiences for the target."
Lincoln has exclusive sponsorship rights around The Catalysts series, but will not have any influence on the editorial content, says Poirier. She adds that in addition to content in the series running in print and online, there will also be three Toronto events and two in Vancouver promoting the nominees.