Articles Tagged 'Teena Poirier'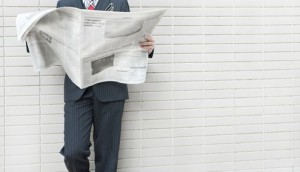 Sales leadership changes at Globe and Mail
Three positions have been integrated and Steve Melles has been promoted to the role of managing director of advertising sales.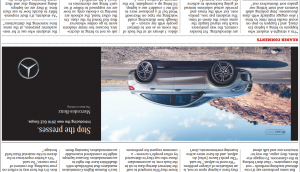 The Globe flips out with Mercedes
The paper reformatted its back pages as part of a new campaign from the luxury automotive brand.
The Globe golden for custom content
The paper's custom content team earned five awards and four honorable mentions at this year's Content Marketing Awards, the most of any Canadian company.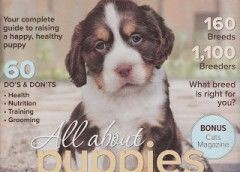 Globe and Mail partners with Canadian Kennel Club
The Globe will resume publication of Dogs Annual and Dogs in Canada as the magazines' official publishing partner.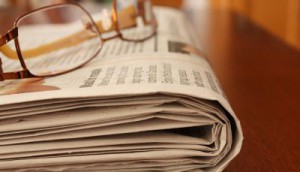 Globe and Mail partners with Lincoln
The car co is targeting a younger audience by running ads around the paper's new series, The Catalysts.